September 3, 2020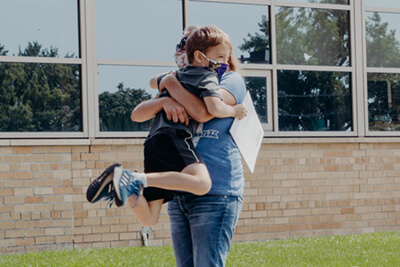 The MPA Parent's Association is hosting Kick-Off Zoom meetings next week. Come join us to learn about who we are and what we do. Meet members and your grade reps. We're looking for your ideas and your help as we continue to brainstorm how best to strengthen our MPA community this year.
We have three sessions set up, one for each division to help focus discussions. The Friday session (Lower School focus) is purposefully scheduled longer to allow the second hour to be open for anyone to join for a general discussion. We look forward to seeing you at one or all of the sessions!
Tuesday, September 8 at 12 PM: MPA PA Kick-Off Meeting (Middle School Parents)
Join via Zoom >
Meeting ID: 864 5776 6448
Passcode: 694454
Thursday, September 10 at 12 PM: MPA PA Kick-Off Meeting (Upper School Parents)
Join via Zoom >
Meeting ID: 895 8165 6723
Passcode: 166532
Friday, September 11 from 8:15-10 AM: MPA PA Kick-Off Meeting (Lower School Parents for the first hour, all grades invited at 9 AM)
Join via Zoom >
Meeting ID: 867 2866 6551
Passcode: 301451
Parents Connect Wednesday Mornings
The Parents Association invites parents and guardians to get together Wednesday mornings after drop off. We'll plan something for every Wednesday as long as weather allows and there is interest.
September 9: Let's meet at the Farmer's Market at Aldrich Arena at 8:15 AM! Feel free to send your favorite Farmer's Market recipes to Kim Jakway  beforehand. She'll bring copies for everyone. The market is mostly cash, although some stalls take credit cards.
Remember to bring a mask to all events! Hope to see you there!