September 15, 2020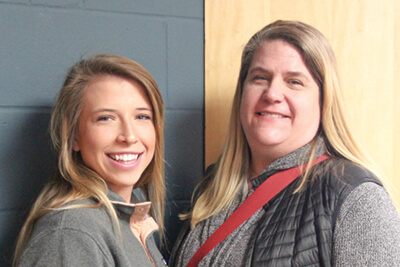 Amanda Campbell is joining the Alumni Association this year as the Parents Of Alumni Liaison. Amanda served on the MPA Parents Association from 2010–2018 when her daughter Quinn [first child of an alum (Ryan Campbell '90) to attend MPA and 13 Year Club member] graduated. Since 2018, she has been an active member of the POA. It has been a great organization to maintain the connections and friendships made over the course of 13 years as a parent at MPA. Amanda has been the POA Executive Board Secretary and will serve as the Alumni Board POA Liaison for the 2020-2021 school year. She feels fortunate to remain tethered to MPA and its faculty and staff through the POA.
The MPA POA Executive Board consists of Mary Jo Thrane, Amanda Campbell, Jeanne Danaher, Linda Goodno, Carey Ide, Chris Levesque, and Karla Myers. Each are members of the POA with alumni from the graduating classes 2009–2020.
The POA looks forward to hearing from you & catching up at one of our virtual social activities throughout the coming year. For more information, please reach out to the POA directly via email at POA@moundsparkacademy.org.