September 17, 2020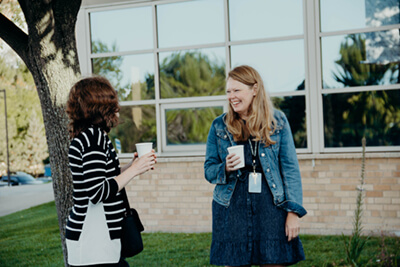 The Parents Association invites parents and guardians to get together Wednesday mornings after drop off! We'll plan something for every Wednesday as long as weather allows and there is interest.
September 23: Let's meet at the Farmer's Market at Aldrich Arena at 8:15 AM. Feel free to send your favorite Farmer's Market recipes to Kim Jakway beforehand. She'll bring copies for everyone. The market is mostly cash, although some stalls take credit cards.
September 30: This Wednesday will be a 30 minute walk with Michelle Mick after drop off. We'll meet in the Lower School Parking lot and head out, rain or shine. Chat with new parents and connect with friends. Younger children are welcome to walk with us
Remember to bring a mask to all events! Hope to see you there!