October 8, 2020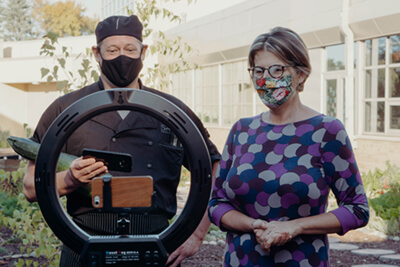 Parents Connect Wednesday Mornings
The Parents Association invites parents and guardians to get together Wednesday mornings after drop off. Mark your calendars, it will be fun!
Wednesday, October 21 will be a 30 minute walk with Michelle Mick. We'll meet in the Lower School Parking lot and head out, rain or shine. Chat with new parents and connect with friends. Younger children are welcome to walk with us. Remember to bring a mask to all events! Hope to see you there!
Apple Picking
An apple picking outing to beautiful Aamodt's Farm in Stillwater is in the works! We'll wear masks, plus any MPA gear (lanyards would be perfect) you have, and stay physically distant and safe. Stay tuned for more details.