November 12, 2020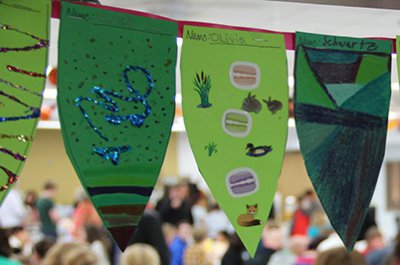 In the spirit of sharing, the Parents Association is starting a recipe exchange. We're all cooking a lot more and are sharing some of our favorite recipes to try and enjoy throughout winter! This first week we're focusing on Diwali. More details will be provided in next week's Panther Post.
A Recipe for Diwali
This weekend, many of our Indian friends will be celebrating Diwali, the Festival of Lights. Celebrations include decorating the house with lights, lighting firecrackers in the evening, exchanging gifts and eating delicious food and desserts. One sweet delicacy that is synonymous with Diwali is Kaju Katli. MPA parent Seema Anwar has graciously provided an old family recipe from her mother-in-law for this delightful dessert.
Kaju Katli
Ingredients: cashews, sugar, water, and butter, ghee, or coconut oil. (Optional: rose water or saffron strands)
Grind one cup cashews (kaju) into a smooth powder. Set aside.
Combine ½ cup sugar and five tablespoons water in a thick bottomed pan (or kadai or a non-stick pan).
Dissolve the sugar, dissolve in the water over low heat.
After the sugar is completely dissolved in the water, add the cashew powder to it.
Stir the mixture on low heat breaking up any lumps and continue stirring.
The mixture will thicken to form a very soft dough. Remove the doughy mixture from the pan and place it on a work surface. One way to check if the mixture is done is to take a small piece of dough and form a ball.
Add one teaspoon of rose water or eight to nine strands of saffron and one tablespoon ghee or coconut oil to the dough mixture.
Knead the dough lightly and flatten it on parchment paper, then roll it (with a rolling pin) while it is still warm.
Roll to a thickness of about an ⅛ inch.  Then let the rolled cashew dough cool.
Once cooled completely, cut the cashew dough into diamond shapes.
Enjoy!
Happy Diwali!