November 19, 2020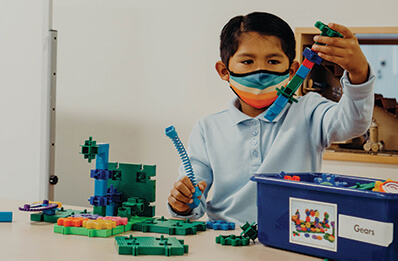 by Dr. Bill Hudson, Head of School
I am a procrastinator. A proud procrastinator, no less. It's not that I am not productive or do not fulfill my responsibilities. I'm not lazy, but I do get distracted. There always seems to be a good article to read that pops up on my newsfeed, a post on Facebook I find intriguing, a conversation to be had with a friend or colleague, or a good book to read. Oftentimes, what helps me most is a firm deadline or knowing that people are depending on me to act.
Today is a deadline of sorts as our Fall Campaign winds down and we celebrate Give To The Max Day, both in support of the MPA Fund. If you haven't yet made a gift, I strongly encourage you to do so. I feel a particular sense of urgency this year as we together navigate the uncharted waters of the pandemic. The urgency comes as we, the school and parents, join together to ensure our children have what they need to be safe, healthy, and continue to learn and thrive. What I know is that this endeavor costs more—more people, more technology, more infrastructure.
If you have procrastinated in making a contribution to the Fall Campaign, please see today as one of those deadlines that leads to action and know that our children and their teachers are depending on you. Meeting our goal during Fall Campaign means funds will be available to meet unexpected expenses. There is another level of urgency today. If you make a gift today, on Give To The Max Day, you can help us reach our goal of raising $100,000 today in order to achieve a challenge gift by a generous MPA community member.
It is clear to me that we are all stretched these days. Teachers are committing more of themselves, stretching time to discover new ways to further personalize learning in our new reality. Students are stretching, learning how to learn virtually and learning how to deepen relationships, also virtually. I know parents, too, are stretching. We are stretching to find balance between home life and work life as they have become one and the same. I implore that you join me in stretching once more, perhaps going above what you might ordinarily give.
Without the MPA Fund, our school would not have the flexibility, resources, and capacity necessary to meet the challenges ahead. Giving at MPA has never seemed to me to be transactional, but rather transformative. By contributing to the MPA Fund, we can together transcend these trying times and give joy, opportunity, belonging, peace of mind, purpose, confidence, and hope to our children. Thank you for your generosity and support.
PS: If you are also a procrastinator, you might enjoy this article by Adam Grant in the New York Times.