November 5, 2020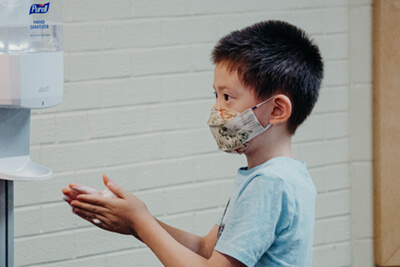 Our entire community continues to thrive and work together to safely remain on campus during these challenging times. Thank you for your continued diligence in prioritizing health and safety at MPA during this pandemic.
We are pleased to report that we continue to have zero instances of community spread on campus. As was shared during last month's Panther Post, we had just four instances of MPA community members contracting the virus due to outside exposure. During the month of October, just two MPA community members contracted the virus, and again, all outside of the school walls.
As we approach the remainder of November and the rest of the winter months, we ask for your ongoing help to keep every community member safe:
Timely reporting remains crucial to our response protocols. Ensure that each day you are filling out and submitting the AUXS screening app to alert us of any symptoms or exposure, even if it is not an on-campus school day for your student. This enables us to quickly respond and provide your family the information that you need.
Notify the school of any planned travel as far in advance as possible. This will allows us to gather the details we need to make a recommendation regarding potential quarantine and safety measures for your student.
Help us to prevent harmful rumors. If you hear about potential exposures, cases, or other areas of concerns, reach out to us to get the facts you need.
If your student or their class or division has been exposed, you will hear from us immediately. This is our commitment and pledge to you.
Take preventative measures outside of school hours as well, including mask-wearing, physical distancing, hand washing, and limiting large group gatherings or potential exposures.
Remember: Be safe. Be smart. Be kind. Thank you for your continued partnership and commitment to our community.
If you have any questions, please contact Jennifer Rogers, director of development and community engagement, at jrogers@moundsparkacademy.org.