December 3, 2020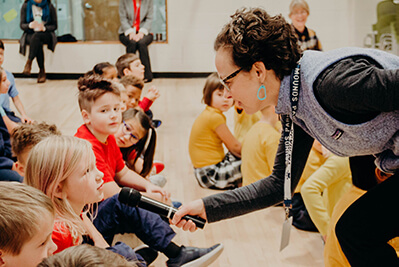 We are excited to introduce Pantherpedia, a fun new feature where we define one word that's unique to MPA! If you have a word or phrase that you want defined, let us know and we'll feature it in an upcoming Pantherpedia entry!
CHAMP Program [tʃæmp prəʊɡræm]⁠⠀
Noun: The CHAMP (Character Happens at Mounds Park) Program is MPA's Lower School character development program in which a character trait is chosen every year for students to explore in their homeroom classrooms, in special assemblies, in service-learning, and in music, art, and drama classes. PreK through fourth grade students come together for a monthly CHAMP assembly to learn about character traits such as friendship, cooperation, compassion, respect, self-control, responsibility, inclusiveness, courage, mindfulness, and integrity. In addition, service learning is embedded in the CHAMP program and in the classroom, culminating in the fourth grade conflict manager program. Students learn the importance of giving back and helping others in ways that are integrated in the classroom curriculum. Our CHAMP curriculum has made a difference at MPA. Students strive to apply the character traits they've learned in school to their own lives.