March 5, 2020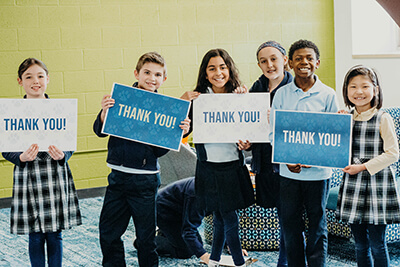 The MPA Alumni Day of Giving on March 3, 2020 was dedicated for alumni to show their continuous Panther Pride and support for MPA students, faculty, and staff. MPA alumni and parents of alumni rallied together yesterday to raise an incredible $40,692 in support of students and teachers! A total of 106 alumni and parents of alumni made a gift, and the Classes of 1991 and 2004 tied with 20% class participation. Their gifts ensure students can receive:
Scholarships and Financial Assistance: MPA prides itself on its diverse and inclusive community. Help us to ensure that Panthers from all backgrounds can benefit from a life-changing education. Your gift will support the more than $2 million in financial assistance MPA provides to families each year.
Programmatic Enhancements: Thanks to the AnnMarie Thomas Makerspace, experiential learning opportunities, a robust performing and visual arts program, and no-cut athletics, MPA offers a whole-child education for an ever-changing world. Your gift will help us to continue to provide top-notch educational opportunities across these important academic content areas.
Thank you to our alumni and parents of alumni for showing MPA parents, students, and teachers today how special your time was here and demonstrating your collective impact!