March 9, 2020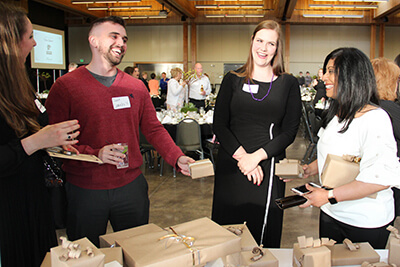 Don't miss out on your chance to purchase tickets to the 2020 MPA Spring Auction: Light Up the Night! The event is right around the corner and Alumni tickets are only $50!
In case you missed it, the Spring Auction is MPA's biggest fundraising event of the year, and raises nearly $200,000 to support students, teachers, and special projects. Your ticket or sponsorship includes parking on the night of the event, a hosted bar, appetizers and a plated dinner, and a wonderful night out with like-minded friends. Learn more about this year's Fund a Need renovation project on our event website.
We are still accepting items for our silent auction and games. We are in need of additional bottles of wine (at any value), gift cards, and any items you think would be right for the auction. Contact Jennifer Rogers at jrogers@moundsparkacademy.org with questions or your donation information.