April 1, 2020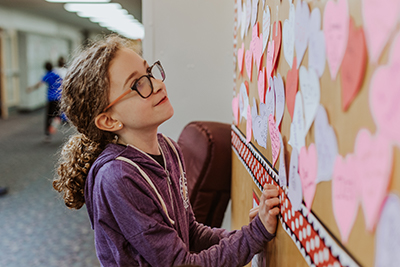 We've heard from many families in recent weeks as we've planned for and unveiled virtual learning. One theme that keeps coming up is that MPA families want to spread the joy and love they have for school, while supporting teachers who are working hard to continue meaningful education across divisions. Sign up today to become a volunteer. Here is a sample of some of the ways you can get involved!
Guest lecture: Share your knowledge to students of all ages by becoming a guest speaker during one of our live class sessions.
Support recruitment: Sign up to have a virtual conversation with a prospective family.
Spread the MPA love: We are gathering families willing to help with care packages, family meals, write letters to families or others in need.
Build a virtual community: Sign up to be a host a for a virtual family gathering with other MPA families. We know physical distancing is important, but let's make sure our social connections remain.
Stay social: Social media engagement is more important now than ever. Follow, share, and like on all MPA social media platforms.
Support virtual learning: Help us ensure parents and students have support at home to continue their education by becoming a tutor.
Help teachers and parents provide STEAM activities at home: If you have a background in science, engineering, computer programming, or the arts, connect with us about how to create video content for students of all ages.
Share your knowledge: Parents with a background in health care, education, or knowledge of public health and pandemics could share their knowledge during upcoming parent education events.
Be a Buddy: Join our network of Buddy Program families to connect with new families and help them navigate their transition to MPA.
Donate: Your support helps us to navigate the challenges we face and to fill the gap for families, employees, and expenses associated with our virtual learning implementation. Your gift today will support our Community Care Fund means Panthers can stay connected, continue to learn, and that everyone has the resources they need for a meaningful education during this time of uncertainty.
Questions? Contact Jennifer Rogers, director of development and community engagement at jrogers@moundsparkacademy.org or 308-765-0524.