April 28, 2020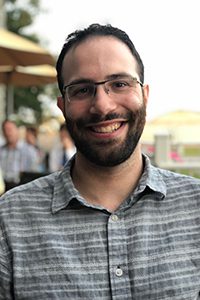 Meet 2019-20 Alumni Association Board member Isaac Marshall '11!
After MPA, Isaac attended Hampshire College in Amherst, Massachusetts, where he closely studied health care delivery systems. He discovered a passion and interest that were key in making his career decisions later on. "I am inspired by professionals who have found mentors to engage their passions and expand their impact," he said.
Isaac chose to pursue a position on the Alumni Association Board because he wants to help shape the future of MPA. Since graduating from MPA, he's experienced the impact that his MPA education has had on his life. "From the first day of college and being prepared to write lengthy papers, to having professional confidence in my strengths, I can trace back several important traits to MPA and the learning that I engaged with there," Isaac said.
Isaac sees himself supporting MPA both financially and in his role on the board. The "theme" of his support is directly related to MPA's mission. Issac deeply believes that education is fundamental to growth and life-long success and life-long learning, and that MPA teaches these life-long skills in a way that produces learned and passionate students as each graduate goes out into the world and forges his or her own path. "I want to return to that organization that has impacted my path."