May 14, 2020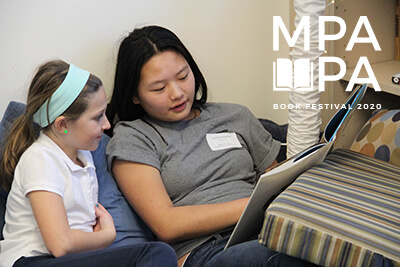 We are having so much fun participating in the annual MPA Book Festival virtually! From story time on Zoom, to sharing our favorite stories, and even connecting in real-time live on Facebook, we are inspired by the creativity and dedication that all of you have shown in support of the Virtual Book Festival. This beloved tradition provides our MPA community with opportunities to participate in reading activities, purchase great books, and support our local booksellers. The MPA Library will use the donations from the booksellers to purchase books for teachers, for the classrooms, and the Library. It's so important in our MPA community to support one another and our extended community–that's why this year the MPA Library will also donate books to Breakthrough to support their summer literature program. Let's help spread the joy of reading!
As in years past, you may purchase books from Valley Bookseller and Usborne Books. Since our event is online this year, you have the ability to purchase any books available through their distributors—bonus! You can even purchase a gift certificate for a teacher—double bonus!
If you have any questions, please contact Erin Dimopoulous, Parents Association Book Festival chair, at erin.dimopoulos@gmail.com.