June 15, 2020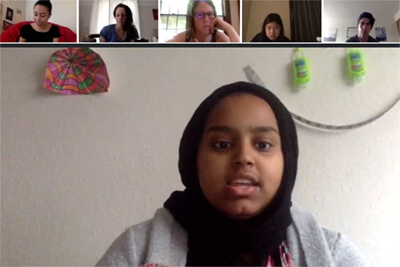 The MPA Upper School Social Consciousness and Racial Justice & Equity Clubs are continuing their conversations throughout the summer.
Students (and faculty) involved in the clubs are partaking in a summer book club, where they we will be reading "How to Be an Antiracist" by Ibram X Kendi. They are also setting club goals for the next few months, and are making individual efforts to research and address topics like, "What are viable non-policing methods for security at school dances? Are mental health professionals an available resource for substance abuse concerns at school functions? Are school resource officers funded by the state?"
SCC and RJEC will also continue to share recommended resources for allies with all of their Upper School peers throughout the summer, such as podcasts, films, articles, and updates on our community actions and initiatives.