August 10, 2020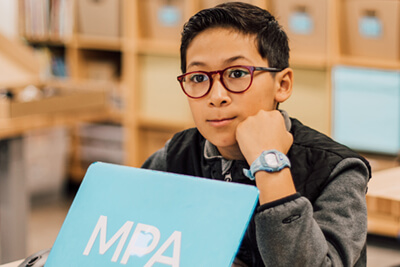 MPA seventh graders Teagan O. and Ida L. have been working together this summer to bring a virtual awareness to different problems that are impacting the environment. They are on a mission to generate change, and are currently building a website to mobilize others. With this platform, they plan to use their voices, connect with others, and make a positive impact on our community and world.
"This group of humans is dedicated to making the world a better place for us and for all of the creatures we take for granted," they write. "We want to raise awareness for all these problems and protect and nurture our home planet, earth."
With Teagan working as the web designer and Ida in charge of communications and community outreach, the two hope to bring more MPA Middle School students on board and include Lower School students to show them a real-world example of how inspired young people can make a powerful impact.
Great work, Teagan and Ida! We can't wait to see how your website and mission develops!