January 19, 2021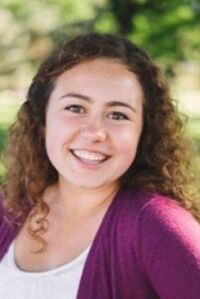 What are you currently doing, professionally and/or personally?
Right now, I'm on a gap year after graduating from Carleton College in June 2020 and attending Stanford Law School in August 2021. During this time, I've been working for Panther Club at MPA, volunteering for the ACLU-MN, and clerking for Judge Edward T. Wahl, Fourth Judicial District.
How did you get there? Where did you attend college? Are there some career moves or other key experiences or relationships that have inspired you?
Honestly, I'm still having trouble figuring out how and why everything ended up falling together so nicely for me this year. It's probably some mix of networking (with both MPA and Carleton contacts), persistence, and a healthy dose of good luck. Being able to intern at legal advocacy organizations and firms was a big help for not just making contacts but also getting some real-world confirmation that this career path is a good fit for me.
How did your MPA experience prepare you for your life today? How did MPA inspire you to dream big and do right?
My biggest takeaway from MPA was learning how to build relationships with teachers and other mentors. I don't think this skill gets nearly enough attention as an important life-long habit to develop, but the learning environment at MPA makes it impossible to ignore. I owe a lot of my career opportunities to this simple act of asking for advice from people who know a whole lot more than I do.
What's next? Do you have any aspirations–personal or professional–that you'd like to share?
I can't wait to start law school in the fall! I have all sorts of thick textbooks, brilliant professors, and warm weather in my future–I could not be more excited.
What's been your experience working at MPA?
Honestly, I had only planned on returning to MPA to visit with teachers because my professional aspirations were always outside of K-12 education. But in this year before I start law school, I couldn't imagine myself spending it any other way. I absolutely love the MPA community and am so grateful to return to it as a kind of "going back to my roots" before striking out on my own as a law student. The adjustment to working with teachers has been pretty weird! Names have really been the biggest issue for me–Ms. Buck is Ms. Buck, not Lisa! I've mainly been avoiding greeting everyone by name with a general "Hey there!" or "Howdy!"
I am so fully a product of MPA's ethos that I feel I can connect to students through our shared experience. I've gotten pretty good at explaining why we need to do things like stay six feet apart, keep quiet during worktime, or wear mittens outside because our wonderful community critical thinkers will always challenge me on it just to see what I'll say. I should know–I did the exact same thing.