March 22, 2021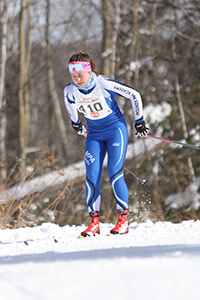 Congratulations to MPA's four Nordic Ski state qualifiers on their fantastic performances earlier this month at the MSHSL Nordic Ski Championships at Giant's Ridge in Biwabik!
On the girls' side, sophomore Margo Nightingale exceeded even her wildest expectations, finishing as the state runner up in 24:18.7, just 25.3 seconds behind the winner, and earning all-state honors. This was Margo's fourth trip to state in four years and her highest finish ever. "My race went really well," says Margo. "I was very happy with how I skied. My favorite part about competing for MPA is that everyone around me is extremely supportive."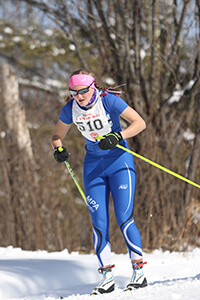 Also on the girls' side, senior Izzy Quam capped off an incredible Nordic Ski career, placing well and finishing with a time of 27:35.5. Izzy qualified for state in each of the last four years, finishing as high as 34th place. She is also a three sport captain, competing in Track and Field, Girls Soccer and Cross Country Running in addition to Nordic Skiing. For the Quam family, this season represents the 34th in which Izzy, and her two older sisters, Erin and Ellie, have represented MPA across four different sports.
"I was pretty happy with my classic race. The course suited me pretty well because it was short and there was a lot of double poling which is my strength. Coach Gardner also did a great job with my skis, they were very fast. As the day wore on, it kept getting warmer and the course kept slowing down which made the skate race tough. Overall, I am happy with it and had a lot of fun," says Izzy. "My favorite part of competing for MPA was meeting people and spending time with the team. When I joined the team in middle school I got to spend time with my sisters and their friends. Now, I get to spend time with our amazing current team. Nordic gave me the opportunity to meet people who I may not have gotten to know otherwise."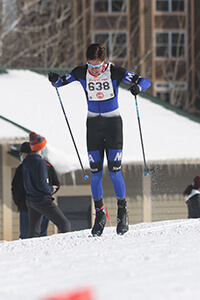 On the boys' side, senior Peter Manolis finished 28th in 21:43.9, capping off his tremendous Nordic career with his best finish ever. He also qualified for state in 2020, finishing 63rd. Peter is also a three sport captain, competing in Track and Field and Cross Country Running in addition to Nordic Skiing. He has given much to MPA's athletic program in his time representing the Panthers!
Junior Isak Nightingale also competed, placing 12th in 21:02.2 to earn all-state honors. This was Isak's third trip to state in the last three years and his highest finish ever. Isak also competed at the MSHSL Alpine Ski State Championships just two days before the Nordic Ski state meet, placing 14th and earning another all state honor.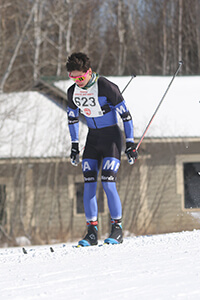 The most amazing part about these performances is that in Minnesota, Nordic Ski only has one class (compared to other sports, like basketball for example, which has four, or football with seven!), so MPA athletes go toe to toe against student athletes from the largest schools in Minnesota, including Stillwater, Andover, Wayzata, Edina, and Eden Prairie.
Read more about the MSHSL Nordic Ski Championships on skiing blog Skinny Ski.