March 25, 2021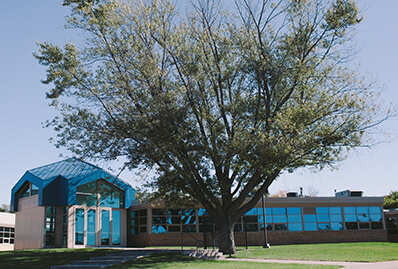 by Dr. Bill Hudson, Head of School
I'm particularly thankful to have our students back on campus this week. The positive energy radiating from their return has uplifted our entire community and helped us find joy in an otherwise tragic week of national headlines. From Atlanta, to Philadelphia, to Boulder, gun violence and hate have dominated the news and taken the lives of far too many, while altering the lives of countless more.
Though much is still being uncovered about each of these devastating events, I'd like to share my thoughts on the broader narrative that has emerged from the March 16 Atlanta area spa shootings. At the time of this writing, these shootings have not officially been designated a hate crime, but the fact that six of the eight victims were Asian Americans brings up an important point that all of us must reckon with: egged on by the dangerous, false ideals of white supremacy, anti-Asian hate is far more prevalent than many have previously acknowledged.
I'd like to pause here and affirm that MPA firmly stands with our Asian, Asian American, Southeast Asian, and Pacific Islander students, parents, alumni, and community members. We wholeheartedly condemn anti-Asian racism, hate, and violence in all forms. To our international students from China and South Korea, we value the experiences and perspectives that you bring to our community and we recognize the particular challenges you have faced throughout the pandemic.
Throughout American history, and notably over the 15 months of the COVID-19 global pandemic, instances of anti-Asian hate, both overt and violent (like what occurred last week in Atlanta), and covert and subtle (like the microaggressions that have likely been directed at nearly every Asian American person many times throughout their lives), have the capacity to cause tremendous harm, racialized wounding, and violence. Anti-Asian hate is not a new phenomenon, but it has risen into our collective public view much more often recently. In our nation's 16 largest cities, Anti-Asian attacks increased 150% in the past year and undoubtedly many more go unreported.
I feel extraordinarily lucky to be part of a safe, inclusive, welcoming community at MPA. It brings me great solace and hope. Here, we equip students with the tools to be equitable and kind, show them how to grow the roots of social responsibility and stand for justice, and prepare them to forever do right and change our world. But no institution, no matter how inclusive, is entirely free from prejudice, conscious and unconscious bias, and discrimination. In order to combat these ills, we must name them, learn about them, discuss them in age-appropriate ways, and provide healing for those who are wronged.
Between the tremendous work of our Antiracism Action Group, the upcoming hire of a Director of Equity and Belonging, the inspirational achievements of student organizations like the Upper School's Racial Justice and Equity Club and the Middle School's Social Change Club, I believe we are making important strides toward becoming a more anti-racist institution. However, we also acknowledge that this is a lifelong process that involves continuous learning and improvement.
We also work through this heartbreaking week of violence and racism while another difficult event looms in the background of our community, the trial of Derek Chauvin. In addition to condemning anti-Asian hate and violence, I want to share that MPA as an institution affirms and believes that Black lives matter. It is only by actively upholding the life, dignity, and merit of our multicultural community, whether its members are Asian, Black, Muslim, LGBTQIA+, Latinx, Jewish, or others, that we are truly able to be inclusive.
Our community is made up of an incredibly multicultural, diverse group of students, parents, alumni, parents of alumni, grandparents, employees, and friends who speak at least 23 languages, and represent countless different viewpoints, religions, ethnicities, and nationalities. Our strength comes from our diversity, our willingness to have difficult conversations, our propensity to listen, our ability to change our minds. We will continue to stand for dialogue, resolution, and respect. We will continue to prepare our students to play their rightful role in society, to bring resolution rather than conflict, and to continuously seek solutions to even the most perplexing dilemmas.
For resources about how to talk to your children about the events of this week, please visit MPA's Mental Health Resources page.