April 29, 2021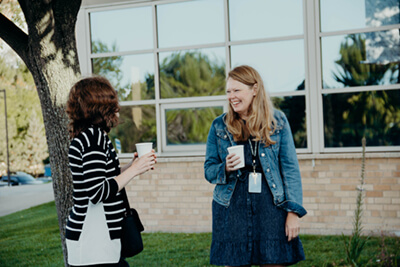 We invite you to join the MPA Parents Association Board! The Parents Association board is looking for volunteers to fill several positions next year. There are varying time commitments, but the experience is consistently rewarding. Over the next few weeks the current PA Board would like to share our reasons for volunteering.
Please reach out to Kim Jakway, Susan Knapp, or any of the current board members with questions or to express interest.
Why I Volunteer
by Yukiko Miyokawa (parent of Eilam, 9th Grade)
I have been volunteering my time as a Treasurer for the Parent Association for the past one and a half years and it has been a very rewarding experience.
Initially, I was nervous to volunteer at MPA since English was not my first language and I came from a different culture.  Moreover, since I was born and raised in Japan, I had no idea what student life was like and how teachers interacted with students and their parents in the U.S. I wondered what I could do as a parent to be involved and help.
Although I am mostly a stay-at-home mom now, I was able to utilize my past experiences to contribute. It was through my volunteering and interactions with other MPA parents, that I quickly learned to appreciate the open and nurturing environment of MPA, the inclusion of other cultures and ethnicities and a desire to address social inequalities. I have always felt that everyone is included, accepted and respected, regardless of their cultural background, religion, or ethnicity. The MPA community has been a very safe place for me and my family and I feel comfortable in taking a small part in helping this wonderful community continue with this tradition.
I am truly passionate about my volunteering at MPA as it is great to be a part of this wonderful community and it allowed me to grow as a parent and as a person.
Why I Volunteer
by Julie Bixby (parent of Alexander, 8th Grade)
When asked why I volunteer, my answer is pretty simple. Because it's a great way to give back and I have the time. I was once told if you find yourself with extra time or extra money, think of those around you who could benefit from that and go offer your resources to them. Our family is so thankful for all that MPA does for our 8th grade son Alexander, as well as our greater MPA community. Volunteering a bit of my time is a simple way to give back to show my family's appreciation and support for our amazing school. And, the great thing about MPA is there are so many ways to volunteer and get involved, no matter what type of family or work schedule you have. I encourage everyone to reach out to see how they can get involved…whether big or small, there is a volunteer opportunity for everyone. As an added bonus, in the short time we've been at MPA it has allowed me to meet staff and families outside of my son's grade which has been very rewarding.