September 2, 2021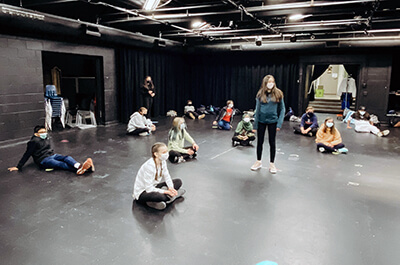 Auditions are open for the Middle School Play! This year, the play is a series of Middle School One Acts, titled, "The Internet is Distract–OH LOOK A KITTEN!" and "Everything You Always Wanted to Know about Middle School (but were too busy being stuffed in a locker to ask)!" Sign up audition to here!
All Middle School students in grades 5-8 are invited to audition. Auditions are held Monday, September 13 to Tuesday, September 14 at 3:15-4:15 PM or 4:15-5:15 PM. Thursday, September 16 will be callbacks from 3:15-4:30 PM.
Upper School students are involved in the Middle School play too! Upper Schoolers take on more of the advanced technical aspects, along with taking on leadership and mentoring roles.
Auditions will take place in the Black Box (Room #30, by door #4). You MUST sign up for one audition spot via Schoology. For specific information on rehearsals and time commitment, please visit the "MPA Theatre Info" Schoology page (access code KNJ7K-BF6D9).
If you have any questions at all, please feel free to contact Ms. Mastel at hmastel@moundsparkacademy.org or by stopping by her room (#21). Be sure to check out the crew opportunities, if you are interested on working backstage!