October 15, 2021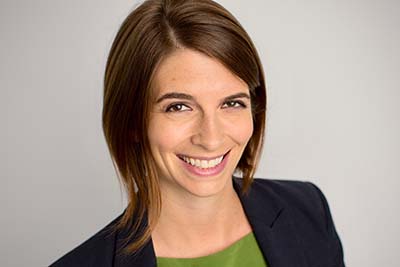 Lesley Kroupa '97
For what grades did you attend MPA?
K-12
Why did you choose to pursue a position on the Alumni Association Board?
Joining the Alumni Association board is just one small way I can give back after growing up in the halls of MPA.
In what ways do you see yourself as a supporter of MPA and its mission?
The mission of MPA is more important than ever, and since my time at MPA I continuously strive to act with integrity and recognize our responsibility to support our communities.
What are you currently doing, professionally and/or personally?
I am currently the Interim Policy Director of the Tisch Center for Food, Education, and Policy at Teachers College, Columbia University. I provide strategic policy recommendations for ongoing research projects and participate in local, state, and federal campaigns related to child nutrition and nutrition education. Prior to joining the Tisch Food Center, I spent 11 years practicing corporate law in New York City. My husband and I recently moved to San Diego and I am adjusting to winters without parkas and mittens.
How did you get to where you are in your career? Did you attend college and if so, where? Are there some career moves or other key experiences or relationships that have inspired you?
I went to Smith College after MPA and went to the University of Michigan Law School a couple years thereafter. After years of practicing law, I knew I wanted to pivot my career to the non-profit sector, so I got a master's in nutrition and public health from Teachers College, Columbia University. I now use my legal skills to advocate for public health policies.
What do you to see happen during your time on the Alumni Association Board?
I would love to see MPA continue to connect and maintain its relationships with its alumni living throughout the United States and abroad.