October 28, 2021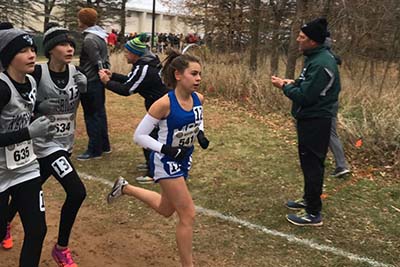 MPA's Athletics are having a great year so far. Today we celebrate the fact that we have three Panthers who have qualified for State!
Isak Nightingale placed fourth in Section 4A
Margo Nightingale placed tenth in Section 4A
Teagan O'Keefe place ninth in Section 4A
MPA Boys 5th Place Section 4A & MPA Girls 6th Place Section 4A
Sections advances the top two teams plus the next ten individuals. Sections took place at Highland 9 Golf Course and the State race will be November 6 at St. Olaf College. This season the MSHSL has moved to 3 classes for Cross Country running. AAA–Largest, AA–Middle, A–Smallest. MPA athletes will run Boys at 12 PM, Girls at 1 PM and Awards at 1:45 PM!