December 2, 2021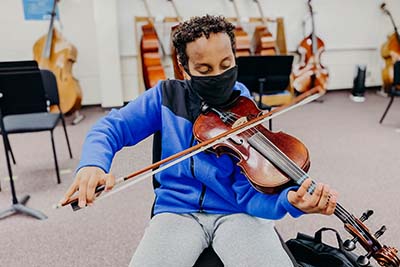 With next week's concert approaching, we want to provide a reminder about in-person and virtual concert attendance protocols. (Please find additional logistical information for our performers including attire and arrival times in this week's Middle School News.)
To maintain alignment with the MPA health and safety protocols, each guest who plans to attend the live performances will be required to pre-register by providing proof of their COVID-19 vaccination (a picture or scan of their vaccination card) via email to covid@moundsparkacademy.org by 7 PM the night prior to the scheduled concert. If your vaccination card is already on file at MPA through athletics or other events, you do not need to send it again. If you have a medical or religious exception, please contact covid@moundsparkacademy.org with those details as we will provide information and work with you to obtain a clearance COVID-19 test so you may attend. Masking is required on campus. All pre-registered guests will enter and exit through the Gallery on the south side of campus (door #3) and go directly to their seats in the Nicholson Center where the performances are held.
For the convenience and safety of our community, all performances will also be live streamed here with a password of 2051. Regardless of how you view the events, we are excited for you to enjoy the wonderful talent of our students!
IMPORTANT HEALTH & SAFETY NOTES REGARDING IN-PERSON ATTENDANCE
Please note that even though health and safety protocols are in place, band and choir performances are highly aerosolized activities. If any attendee develops symptoms within 48 hours of the performance, please contact covid@moundsparkacademy.org for guidance.
COVID-19 is a highly contagious and potentially life-threatening disease declared by the World Health Organization to be a global pandemic. Information about COVID-19 is continually evolving and subject to change. COVID-19's highly contagious nature means that contact with others or contact with surfaces that have been exposed to the virus, can lead to infection. Additionally, individuals who may be infected with COVID-19, whether vaccinated or not, may be asymptomatic for a period of time or may never become symptomatic.
Aware of the foregoing, I am voluntarily attending the in person performance at Mounds Park Academy. To attend these concerts, I acknowledge and understand:
• given the many unknowns relating to COVID-19, it is not possible to fully identify or list each and every individual risk of contracting COVID-19;
• MPA cannot limit all potential sources of COVID-19 infection.