December 2, 2021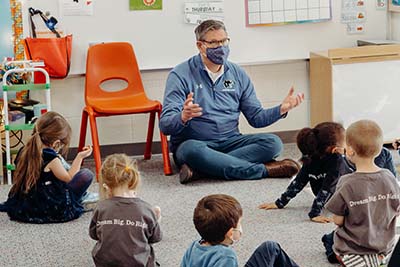 by Dr. Bill Hudson, Head of School
"There are four main ingredients contributing to the success of our school. First is the student body which is made up of a diverse group of individuals, each with their own strengths, talents, and enthusiasm. Second is a dedicated faculty that enjoys and really cares about students and individuals. Third is an administration that truly believes in establishing an atmosphere of support for the students, faculty, staff, and parents. Fourth is a board of trustees which is actively committed to overseeing the entire operation of this school."
Does that sound like something you might have read in one of my recent Panther Post messages? Perhaps. Instead, they are the words of MPA co-founder Bob Kreischer in a document shared with the founding Board of Trustees of a school with no students, no teachers, no building, and no name on December 11, 1981. Yet there was a vision, what founding Lower School Director Joanne Olson described as "a dream and a shoestring with no assurance of success."
They were good partners, Bob articulating the dream and Sandy managing the shoestring. One of my favorite stories told to me by founder Sandy Kreischer Smith is that she would travel around the Twin Cities buying books from used book sales held by public libraries or from schools that were being closed for a library that didn't yet exist. Her trunk was filled with books she purchase with a very modest inheritance she received from her grandmother that she stretched as far as she could.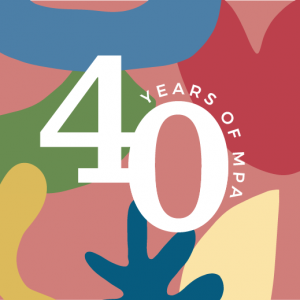 We will celebrate Founders' Day this coming Wednesday, December 8. Founders' Day at MPA celebrates the official incorporation of Mounds Park Academy. Articles of incorporation were filed with the State of Minnesota on December 11, 1981 and were approved on December 14. While we are celebrating the 40th anniversary of the school throughout this school year and we pause next week to acknowledge the vision and commitment of co-founders Bob Kreischer and Sandy Kreischer Smith and the first parents and board members that made our school a reality.
Unfortunately, because of the pandemic, we will not be able to host our traditional pancake breakfast. For those new to MPA, we have a wonderful tradition of celebrating Founders' Day with a community-wide pancake breakfast before school starts for all students and their families, made and served by the MPA Board of Trustees. Instead, all students, including those who do not take school lunch, will enjoy delicious pancakes for lunch and will receive a special treat this year. I look forward to being back together next year when we can reinstate this special and time-honored tradition and welcome back entire families.
Leading this amazing community has been the joy of my life. Each day, I offer a word of thanks for the opportunity that has changed my life, both personally and professionally. Even though the incredible challenges of the pandemic, I am proud to stand together with an amazing faculty and staff that continues to put the well-being of our students first and who go above all expectations to guide and care for them.
I am deeply grateful for our founders, Bob and Sandy, the early board members, teachers, parents, and all those who played a role in launching MPA. Not too long ago, a founding teacher was asked, "Is the Mounds Park that exists today the school you envisioned all those years ago during its formation?" "In many ways it is," she answered, "but in many more ways it exceeds what we dared to dream back then."
Happy Founder's Week and thank you for entrusting your children to MPA.