December 30, 2021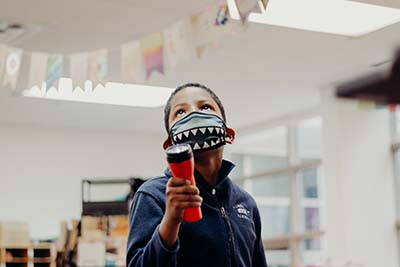 Dear MPA Community,
In advance of next week's return to campus, I have important updates and recommendations to share with you.
1. TEST: Regardless of vaccination status, we strongly urge you to test your student for COVID-19 prior to their return to campus. You can learn more about testing options here. Molecular (PCR) and/or antigen tests are all recommended for clearance testing prior to Monday. If you are unable to obtain a test or receive a positive result, please contact covid@moundsparkacademy.org.
2. REPORT: If your student or any member of your family has tested positive, experienced symptoms, or been a close contact over winter break, it is vital you email covid@moundsparkacademy.org prior to Monday for recommendations and next steps.
3. MONITOR: Symptom monitoring remains one of the most important ways we can all stay healthy and safe during this pandemic. All students, regardless of vaccination status, must stay home and seek a negative COVID-19 test prior to returning if experiencing the following: fever, new onset and/or worsening cough, difficulty breathing, new loss of taste or smell, sore throat, nausea, vomiting, diarrhea, chills, muscle pain, excessive fatigue, new onset of severe headache, new onset of nasal congestion or runny nose.
4. VACCINATE: If a member of your family or your student is eligible for a COVID-19 vaccine or booster but has not yet received one, we strongly encourage you to obtain that as soon as possible. You can learn more and find available appointments at the Minnesota Vaccine Connector website. If your student is eligible for a booster but has not yet received it, as of January 10 they will no longer be considered fully vaccinated and exempt from certain quarantine requirements at MPA until that booster has been received.
You may have seen news reports this week regarding recommended changes to isolation and quarantine procedures from the CDC. We are awaiting additional guidance from the Minnesota Department of Health and monitoring the situation closely. We will communicate any changes to you as soon as they are available.
As always, please contact me with any questions or concerns. Despite the ever-shifting landscape with new variants and rising case numbers, we can continue to navigate this pandemic together. As I shared in my December 16 update, we have incredibly strong vaccination rates among our students: 94% of all eligible students are now vaccinated.
Thank you for your diligence and partnership as we continue to prioritize in-person learning for all students and our community's health and safety.
Sincerely,
Jennifer Rogers
Director of Development & COVID-19 Lead