February 10, 2021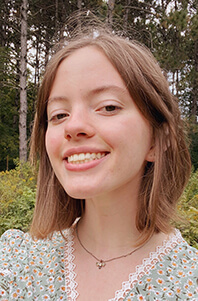 We're interviewing the Makers you'll meet at Maker Fest 2021 on Saturday, February 20 so you can get to know them ahead of time! If reading about the Amelia's work has inspired you to share your own, sign up here to be a Maker yourself!
What (or who) inspires you to make? 
I find a lot of inspiration from other artists around me and my own experiences in life. My own struggles inspire me as well to create worlds and things that don't exist in order to escape the world around me.
What do you enjoy making?
I spend a lot of my time creating characters and environments through illustration and model making!
What are your favorite materials and mediums?
Throughout my time as a growing artist, I have made it a goal of mine to experiment with every medium I can, but my favorites are definitely digital illustration, painting, using polymer clay, and drawing with a classic graphite pencil.
If you could make anything imaginable with no restrictions, what would you make?
I would love to learn how to make fantasy prosthetics for costumes and movies. I love to create things that are fictional but seem real! It takes me into an entirely new world. If I could, I would create an entire environment full of fictional but realistic models.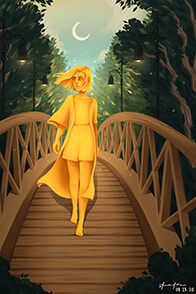 What music do you listen to while you work?
My favorite music to listen to as I work is definitely movie soundtracks including The Lord of the Rings and How to Train Your Dragon. My top five songs on my Spotify wrapped last year were all songs from the How to Train your Dragon soundtrack… It's just so good!
How has the MPA Makerspace impacted your abilities?
Because of COVID-19, I haven't had many opportunities to use the Makerspace over the last year, and I definitely wish I could have used it more! There are so many incredible tools in the space that can transform ideas into reality. Sometime in the future, I would love to use the laser cutter more to print illustrations into wood and other materials.
Don't miss Amelia's Maker Fest presentation on Zoom Saturday, February 20 at 11 AM!
Join via Zoom >
Meeting ID 913 0516 4223
Passcode: makerfest