March 15, 2021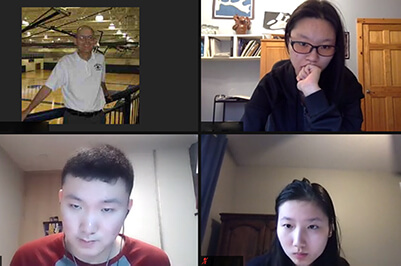 Congratulations to the MPA Math League Team! MPA finished in a tie for second in the state with Mahtomedi in Class AA at the Math League State Tournament.
MPA's top individual scorer was senior Sean Park, who earned a perfect score of 14. Junior Amy Xiang earned 12 points in her events, including a perfect score in the geometry event. Junior Leo Yu earned eight points, senior Amit Manicka earned six points, senior Lareina Gu and freshman Ella Li both earned four points. Sophomore Anthony Troullier earned three points. Senior Steve Min earned one point. Steve also contributed a couple of answers (worth eight points) in the team round. The team earned 16 points in the team round total.
Congratulations to the team, which adapted so well to doing Math League online, and performed so consistently all season!