March 25, 2021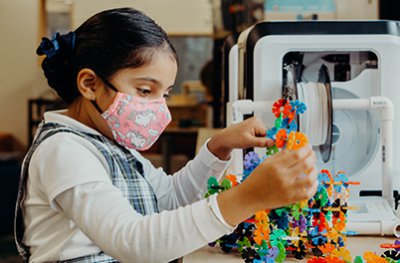 Are you ready for some science fun? Join us for our awesome MPA Lower School Virtual Family Engineering Night with The Works Museum! Best of all, our flexible projects will be done with a variety of materials you easily find at home!
Join us Thursday, April 8 from 6-8 PM!
6-7 PM Build a two to three-step Rube Goldberg Contraption/Marble Run
7-8 PM Create Working Paper Machines
Materials suggestions and items to gather:
Rube Goldberg/Marble Run: small ball (marble, superball, ping pong ball), cardboard tubes, tape, markers, boxes, paper, small toys, imagination.
Paper Machines: scissors, cardboard boxes (shipping, cereal, facial), household paper (printer, construction, grocery bag), tape, glue, hole punch or pencil, imagination.
To request a materials bag, call (651) 748-5571 by April 6 and it will be sent home with your student. Contact Russ Purdy at (651) 748-5571 or rpurdy@moundsparkacademy.org with any questions.