April 13, 2021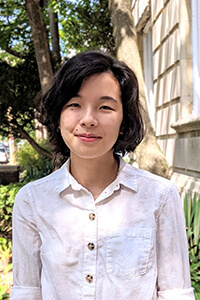 Margaret Lee '14 works as a Production Assistant at The Film Posse, a documentary production company based in Middletown, CT. They are premiering a 2-hour program, American Oz, on PBS for the series American Experience on April 19, 2021 at 8PM CST.
What are you currently doing, professionally and/or personally?
I am currently working in the documentary production field. I live in New Haven, Connecticut, but will be moving to New York City in the next couple months to pursue other documentary film or TV work there.

How did you get there? Where did you attend college? Are there some career moves or other key experiences or relationships that have inspired you?
I attended Yale University, where I majored in Film & Media studies and graduated in 2019. I initially started the major intending to work in academia. My junior year, I took a screenwriting class which drew me to the more creative side of film. My screenwriting professor was a huge inspiration in choosing that path; he was extremely honest and blunt (something I was not used to as a Minnesotan!), but made each of his students feel like we mattered and that he only wanted us to be excellent, as he knew we could be. Taking four semesters of classes with him not only thickened my skin as a writer, but pushed me to rethink the ways in which stories could be told. This is why I pursue filmmaking and writing now.
How did your MPA experience prepare you for your life today? How did MPA inspire you to dream big and do right?
MPA equipped me to enter the world after high school with empathy and an open mind.
What's next? Do you have any aspirations–personal or professional–that you'd like to share?
I am moving to New York City very soon to work in film and TV!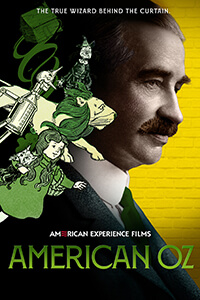 About American Oz
American Oz is a biographical film about L .Frank Baum, the author of The Wonderful Wizard of Oz (1900). By 1900, when The Wonderful Wizard of Oz was published, Baum was 44 years old and had spent much of his life in restless pursuit of success. With mixed results he dove into a string of jobs — chicken breeder, actor, marketer of petroleum products, shopkeeper, newspaperman and traveling salesman — but continued to reinvent himself, reflecting a uniquely American brand of confidence, imagination and innovation. During his travels to the Great Plains and on to Chicago during the American frontier's final days, he witnessed a nation coming to terms with the economic uncertainty of the Gilded Age. But he never lost his childlike sense of wonder and eventually crafted his observations into a magical tale of survival, adventure and self-discovery, reinterpreted through the generations in films, books and musicals.