April 14, 2021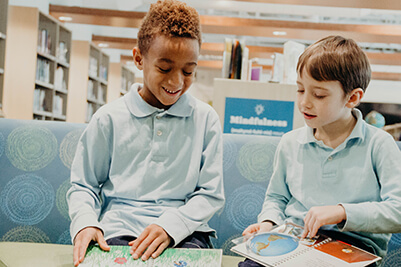 The MPA Book Festival is a beloved tradition and the Parents Association is looking forward to making it possible virtually! The annual Book Festival provides our MPA community with opportunities to participate in reading activities, purchase great books, and support our local booksellers. The MPA Library will use the donations from the booksellers to purchase books for teachers, classrooms, and the library. Books will be available for purchase from two local booksellers, Usborne Books and Valley Bookseller. Since our event is virtual, you have the ability to purchase any books available through their distributors. You can even purchase a gift certificate for a teacher! Our theme this year is Earth Day, which occurs on April 22. There will also be opportunities to participate in book and Earth-related fun activities, including prize giveaways! If you have any questions, please contact Michelle Mick at michelle_wessely@yahoo.com.
Valley Bookseller and Usborne Books
Valley Bookseller will donate back to us 20% of all sales! Delivery options include free delivery to MPA. Families can also choose free pickup at Valley Bookseller as well as USPS delivery to home. Priority mail is $8.00 and Media Mail is $4. www.valleybookseller.com
Usborne Books will donate back to us 50% of all sales! Books will be shipped from the Usborne warehouse. The cost of shipping is $6.95 up to $75, then 8% of the order after that. www.BookBizLiz.com (click on 'Shop' to choose Mounds Park Academy)
Book Festival Special Events
In addition to the opportunity to shop for and purchase books 24/7, we have something fun scheduled each day of the week for MPA families and students alike.
Monday April 19
Kick-off during Monday Morning Meeting, wildflower seeds and bookmarks sent to MPA community across all divisions
Tuesday April 20
Virtual Picture Book Review: Mrs. Lage & Mrs. Petrich
Wednesday April 21
Virtual "What's New" From Usborne Books
Thursday April 22
Earth Day
Friday April 23
Students can take the Water Protector Pledge
Monday April 26
Drawing for Dav Pilkey Basket
Tuesday April 27
Water Protector Drawings on display in the Lower School hallway
Wednesday April 28
Usborne Bedtime Storyhour on Facebook Live at 7:30 PM
Thursday April 29
Storywalk in the MPA garden
Friday April 30
Storywalk in the MPA garden
Saturday May 1
May Day
Monday May 3
Last day to place your online book orders!
Drawing for a book-themed fairy garden
Earth Day Reading Recommendations
by Valley Bookseller
Picture Books
Last Tree, by Emily Haworth-Booth
Chase the Moon, Tiny Turtle, by Kelly Jordan
The Tree In Me, by Corinna Luyken
Zonia's Rain Forest, by Juana Martinez-Neal
My First Day, by Phung Nguyen Quang
Emma On Mars, by Billy Dunne
Zee Grows a Tree, by Elizabeth Rusch
Wonder Walkers, by Micha Archer
Welcome Home, Whales, by Christina Booth
When Cloud Became a Cloud, by Rob Hodgson
Drop: An Adventure Through the Water Cycle, by Emily Kate Moon
Middle School
A Child's Introduction to the Environment, by Michael Driscoll
Save Your Planet (Activists Assemble), by Ben Hoare
How To Change Everything: The Young Human's Guide to Protecting the Planet and Each Other by Naomi Klein *(appropriate for young adult readers)
Beneath the Waves: Celebrating the Ocean Through Pictures, Poems, and Stories by National Geographic
Greta's Story: The Schoolgirl Who Went On Strike To Save the Planet, by Camerini and Giovanonni
Adult
Full Ecology: Repairing Our Relationship With the Natural World, by Mary M. Clare
50 Ways to Help Save the Bees, by Sally Coulthard
Footprints: In Search of Future Fossils, by David Farrier
The Future We Choose: The Stubborn Optimist's Guide to the Climate Crisis, by Christiana Figueres and Tom Rivett-Carnac
How To Avoid a Climate Disaster: The Solutions We Have and the Breakthroughs We Need, by Bill Gates
Rescuing the Planet: Protecting Half the Land to Heal the Earth, by Tony Hiss
Under a White Sky: The Nature of the Future, by Elizabeth Kolbert
Beloved Beasts: Fighting for Life in an Age of Extinction, by Michelle Nijhuis
Second Nature: Scenes From a World Remade, by Nathaniel Rich