January 13, 2022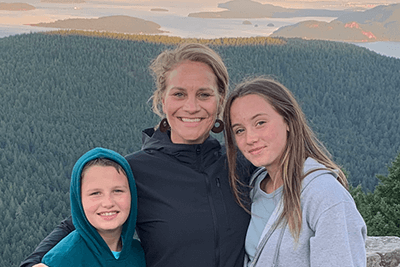 What position will you be holding at MPA?
Health Office Nurse
From what school/organization are you coming?
M Health Fairview
Tell us a little bit about your education and past experience.
I completed my nursing degree in December 2021. This is my first job as a nurse and I am very appreciative of the opportunity! Early in life, I earned a BA in Literature/Art History and a MS in Human Services.
What did you find appealing about MPA during the interview process?
I've heard great things about MPA and wanted the opportunity to work with children of all ages.
What's your big dream?
My big dream is to get to know the children at MPA and take good care of them while they are at school 🙂
What are you (and your family, if you so choose) passionate about?
I have two children—Indira is in eighth grade and Everett is in sixth grade at Stillwater Middle School. We enjoy traveling together, trying new activities as a family, and both kids are involved in sports such as lacrosse, skiing, football and golf. In my downtime, I like to exercise, spend time with family and friends, and plan trips.
What's a fun fact about you that our community would love to know?
My hobbies include singing, songwriting and playing guitar. And I look forward to getting back to music now that nursing school is complete.