February 17, 2022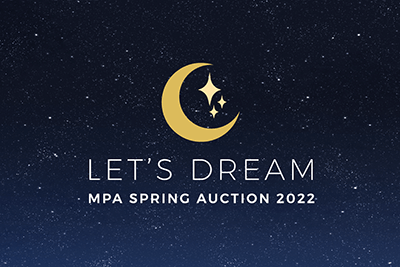 Friday, April 22, 2022
A'bulae | 255 6th St E, St Paul, MN 55101
The 2022 MPA Spring Auction: Let's Dream is your chance to build community with fellow parents and raise funds in support of students and teachers. After years of joining together virtually, we can't wait to safely be together in person to celebrate our students and school! Enjoy delicious cuisine, a hosted bar, live music, games, and both live and silent auctions.
Purchase tickets & learn more here.
We also need your help to ensure our silent auction is another great success! Contact us here anytime to learn more about our auction needs. Click here to view the 2022 Wish List.
Join us to dream big and celebrate all that we have accomplished together!