April 7, 2022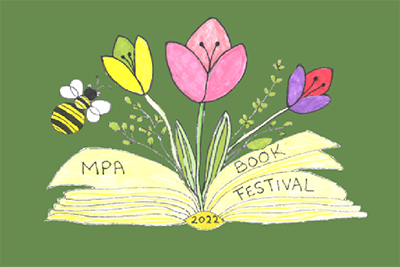 Book Festival
Tuesday, April 5-Sunday, April 17
MPA's beloved annual Book Festival is here! The goal is to promote the joy of reading and connect with the MPA community through our shared enjoyment of reading. This year we have a hybrid model with some on-campus events and online book purchasing from our booksellers, Usborne and Valley Bookseller. If you have any questions, please email michelle_wessely@yahoo.com.
Proceeds from the used book sale and purchases made through the booksellers benefit the MPA library so every purchase you make will help support our wonderful library, a great resource for both students and families.
Make a Teacher's Wish Come True: Look at your teacher's wish list and buy books to donate to the classroom.
Stories and Poems Read by the MPA Community: Our many fun book-centered activities include stories to help unwind in the evening. MPA community members have recorded poems and stories to help you wind down at bedtime. You can find a complete list here. Download these stories/poems for easier viewing and to watch them later on! Look for more stories to be released Friday, April 8.
Add to Your Library: To buy books from Valley Bookseller visit this link to place your order. Mention MPA in the order comments or when purchasing in person and 20% of the order will go back to the MPA Library. Visit this link to place an order with Usborne Books & More. Based on your purchases, the MPA Library will earn 50% of the sales back in FREE BOOKS!
Share your Favorite Books: We created a padlet board for sharing your favorite read. To add to the padlet board click here.
Used Book Sale: The Book Festival Committee is asking for donations of gently used books and music that will be available for sale (25 cents for paperbacks, $1 for hardcovers) during the Book Festival. Look for donation carts at the North and South entrances through April 15. We welcome books for all ages. Please email seema_anwar@hotmail.com if you would be willing to sell used books during the morning or lunch time book sale hours.
Used Book Sale Hours: Used books for Lower Schoolers and parents will be available for purchase in the Atrium each school day through April 13 from 7:45- 8:30 AM. The Middle and Upper School Used Book Sale will be held at the "T" during lunch 11:20 AM-12:30 PM.
MPAPA One Book, One Community–Book Club with Dr. Hudson April 14, at 6:30 PM: Please join us for a lively discussion of Station Eleven by Emily St John Mandel! The PA will be purchasing books for those who would like to take part. Let us know if you plan on attending the book club, and whether or not you would like a copy of the book provided to you. Please fill in this google form to order the book and sign up for the book club.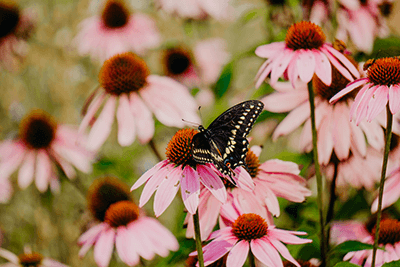 Spring Garden Clean Up
Saturday, April 9 from 9-11 AM
Although the winter weather is still hanging over us, spring has sprung! We'll be out in force on Saturday, April 9 from 9-11 AM, to start tidying up the MPA gardens. Please join us with your gardening gloves and tools—particularly tools that can cut down dead stems (we won't disturb the still hibernating creatures!) Join fellow families and students in preparing for another year of fun in the garden! Meet outside the lower school entrance and dress for the weather, it may be a bit chilly. If you have any questions, please contact Michelle Mick at michelle_wessely@yahoo.com, or message 651-328-7312.
Save the Date! Tuesday, April 19
Join us for a MS parent/guardian education event, Tuesday, April 19 at 6:30 PM in the Family Commons. Details coming soon.