May 5, 2022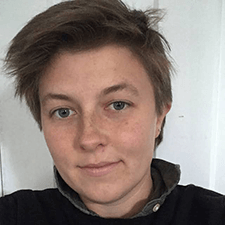 Meem Fahlstrom
What position will you be holding at MPA?
K-5 Spanish Sub
From what school/organization are you coming?
Wayzata Public Schools
Tell us a little bit about your education and past experience.
My favorite job was being a 2 week program facilitator for El lago del bosque – Concordia Language Villages. I got my masters in World Language Intruction through Concordia College. I've taught at Armstrong High School, Totino-Grace high school, The Churchill School and Center (For Students With Language Based Learning Disabilities) and Wayzata public schools. Fun fact, I'm also licensed to teach Biology/Natural Sciences 5-12.
What did you find appealing about MPA during the interview process?
I met one teacher who said they went to school there and they wanted to teach there – that's the kind of story that proves the school has major impact on people. Honestly….I saw the tree in the library and the mini door and knew it was the place for me. Also, the Spanish classroom had non-binary pronouns up on the wall as options, which made me feel included. (I'm leaving a district that was less inclusive). Also, all 3 directors are very genuine and easy to connect with.
What's your big dream?
My big dream is to grow old and still be close with my two nieces.
What are you (and your family, if you so choose) passionate about?
I bike each day after work and read each night. My girlfriend and I enjoy knitting. I own a lot of plants and even name them….I've had a pathos named Viney for 14 years. My family revolves around local social justice/activist/art causes…mainly housing/renter rights and environmental stuff.
What's a fun fact about you that our community would love to know?
I grew up surrounded by Croatian elders. I only have one great aunt left and we are very close.