May 18, 2022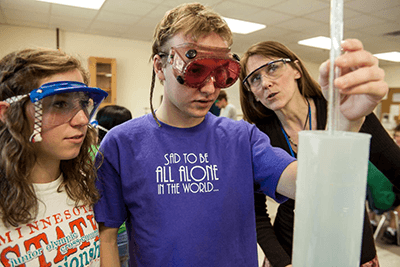 from Bill Hudson, Head of School
Great schools depend on great teachers and staff. I am reminded of that each day as I travel from my morning post in Lower School to my office in Upper School. It's the informal conversations, not necessarily the perfect lessons, that most often illustrate that for me. It's the quick reminders, the high fives, the quiet conversations. What I have learned from my past experience is that one can become a better teacher or staff member, but someone needs to have the heart of an educator first and foremost. MPA has been fortunate to have a strong school culture built and fostered by faculty and staff who not only have the heart, but they are also masters of their craft. They are all committed to continuous improvement and lifelong learning.
As a community, it is our privilege and responsibility to honor the people who make our school great. And next week, we have the opportunity to not only honor faculty and staff who are retiring dating back to the 2019-2020 school year, but the larger community as well. MPA would not exist without the vision of the founding families and generosity of time and resources of so many through the years who have built our incredible community and beautiful campus. This year we are celebrating 40 years of MPA—40 years of faculty, staff, alumni, parents of alumni, grandparents, trustees, and friends coming together to demonstrate their love for and commitment to the MPA way.
I ask you to please take the time to attend MPA's Retirement and 40th Anniversary Celebration on Thursday, May 26. I know that the month of May is busy, but I promise that you will not regret attending. Join us in the Family Commons and Martin Lenz Harrison Library from 3:30-6:30 PM, with a brief program at 4 PM. It has been our tradition to celebrate retirees at a reception at the end of the school year, and this year's reception will be particularly meaningful as we honor retirees whose celebrations we postponed due to the pandemic. In addition, we will be reflecting on 40 years of MPA, with tours, a special video message, guest speakers, food, and drinks.
If you are unable to join us in person, or one of our 2022 retirees have impacted you, please click here to leave a fond memory or accolade. Or click here to make a gift in their honor to the Luminare Fund. Created in 2017, the Luminare Fund honors the legacy of MPA retirees by fueling the interests and passions of their colleagues. It funds programs, opportunities, events, and services that directly benefit our exceptional faculty and staff and demonstrate the high regard and deep appreciation the MPA community has for them.
Thank you. Thank you to all who make our school great, including you. I am very much looking forward to celebrating you and the entire community next week. I'll see you there!
2021-2022 Retirees:
Jane Anderson
Vern Kissner
2020-2021 Retirees:
Daniel Ethier
Karen Widerski
2019-2020 Retirees:
Bev Docherty
Martha Castellanos
Pat Reinhardt