June 2, 2022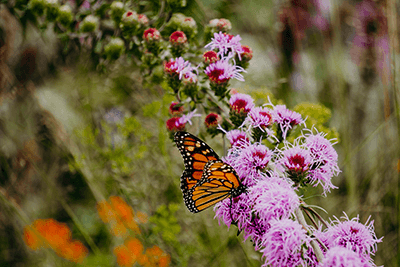 Open Garden with Michelle Mick
Saturday, June 4 from 3-6 PM
565 Arlington Avenue West, St Paul, MN 55117
For anyone who would like to wander through a rather wild unruly but fun garden in St Paul, our gardening guru, Michelle Mick has graciously offered a tour of her gardens this Saturday, June 4. All are welcome from 3-6 PM to come on over and wander through her gardens. The irises are starting to bloom, as well as many other lovely plants; many natives share their beautiful colors. For those interested, there are three rain gardens out back, boulevard gardens, and solar on the roof too! If there are seeds around, you are most welcome to have some too!
End of Year Grade Events
Pre-K: Saturday, May 28, 2-3:30 PM, MPA playground. Renee Roach, reneetroach@gmail.com
Kindergarten: Wednesday, June 8 at 11 AM Powers Lake Pavilion, Woodbury
Grade 1: Party has already taken place!
Grade 2: June 6, 3:30-5:30 PM, West Park Pavilion and Playground, White Bear Lake nelsonhe5@yahoo.com, latodero@gmail.com
Grade 3: June 8, 11:00 AM-2 PM, SkyZone in Oakdale, Jumping and lunch! nelsonhe5@yahoo.com
Grade 4: June 11, 9:30 AM-12 PM, 10145 Bush Lake Rd., Bloomington, MN 55438. heatherthurmes@gmail.com
Grade 5: June 30, 2-4 PM, West Park in White Bear Lake adenight@siscovers.com
Grade 6: June 8, 5-7 PM, Lake Elmo Park Reserve, North Pavilion, Lake Elmo darcyjerome@comcast.net
Grade 7: June 8 at 11:30 AM, Wakefield Park Shelter #2, Maplewood, MN
Grade 8: June 8, 11 AM-1 PM, Lake Elmo Park Reserve, North Pavilion, Lake Elmo, chrisandmatt1289@gmail.com
Grade 9: June 8, 11 AM-2 PM, Ojibway Park, Ojibway Dr, Woodbury, MN 55125 juliebixby1@gmail.com
Grade 10: June 8, 2-4 PM, Lake Elmo Park Reserve, North Pavilion, Lake Elmo sbhehe42@icloud.com
Grade 11: June 8, 6-8 PM, Ojibway Park, Ojibway Dr, Woodbury, MN 55125
Grade 12: TBD, Valleyfair Event canceled due to COVID.
Meet Some New Families Over the Summer!
Join us for summer fun and to meet new friends and families. We've organized a number of events to bring the MPA community together over the summer. All events are for new and returning families. For all the details, download the pdfs below.
Lower School Events
Saturday, June 25, 10 AM-12 PM: Madison's Place Playground, Woodbury
Saturday, July 9, 2-4 PM: Tamarack Discovery Hollow Nature Play Area, White Bear Township
Sunday, July 24, 2-4 PM: Central Park Playground, Roseville
Saturday, August 6, 10 AM-12 PM, Battle Creek Park, Maplewood
Sunday, August 21, 2-4 PM, MPA Playground, Maplewood
Middle School Events
Thursday, June 16, 6-9 PM: Can Can Wonderland, St Paul
Friday, July 8 – Saturday, July 9, 4 PM: Afton State Park Group Campout, Afton
Monday, August 15, 7-9 PM: Cup & Cone, White Bear Lake
Upper School Events
Sunday, July 31, 7-8:30 PM, Washington Square Park & Nelson's Ice Cream, Stillwater
Next Year's PA Board Election Results
The PA Board results are as follows:
Co-Presidents: Christine Larson and Staci Banks
President Elect: Michael Soto
Secretary: Seema Anwar
Treasurer: Adi Boeder Risner
LS Division Lead: Michelle Mick
MS Division Lead: Michelle Mick
US Division Lead: Julie Bixby
Communications: Susan Knapp
Community Development Lead: open
The board position of Community Development Lead is open. This person helps coordinate the Grade Rep Program, organizes a few community events during the year, and attends monthly board meetings. We would love to have a full voting board for the 2022-23 school year.
We are looking for a Grade Rep for the current 4th/rising 5th grade, as well as some co-grade reps at a couple of grade levels.
The PA will be forming Lower School, Middle School, and Upper School committees next school year to help plan our traditional division-specific events.