June 6, 2022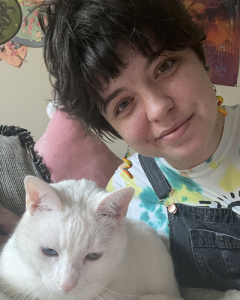 What position will you be holding at MPA?
Year Round PreK Teacher
From what school/organization are you coming?
St. Paul City School
Tell us a little bit about your education and past experience.
I went to The College Conservatory of Music where I received a BFA in Dramatic Performance. I lived in NYC where I was an arts and literacy teacher, and dabbled in the improvisation arts at Upright Citizens Brigade. When I moved back to the Twin Cities I started working right away in early childhood education and have been doing that for the past five years! I'm also in the pursuit of my Master's of Early Childhood of Education and Development at the American College of Education.
What did you find appealing about MPA during the interview process?
I loved the idea of creating independent students in the classroom and helping them strengthen their voice. I'm very excited to be apart of the MPA community!
What's your big dream?
To be the best PreK teacher I can be!
What are you (and your family, if you so choose) passionate about?
I am a happy cat mom to my kitty named Kiki! I'm also an actor in the Twin Cities theater scene and have also worked as a clown. I'm passionate about both visual and the performative arts!
What's a fun fact about you that our community would love to know?
I love to build my own puppets and write my own children's music on the ukulele! 🙂