June 9, 2022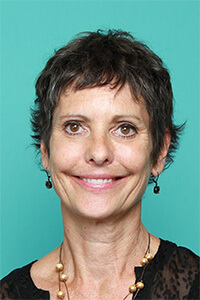 Please help us welcome Dr. Ann Jurewicz, interim Lower School director, to MPA!
From what school/organization are you coming?
American School of Barcelona
Tell us a little bit about your education and past experience.
I've had the joy of serving in senior leadership for the past 10 years both overseas and at the German Immersion School in Saint Paul. I love children of all ages and feel honored every day that parents entrust them to our care. My learning background is in social studies and literature, and I've been a technology integrationist and S.E.E.D. diversity trainer. I received my Educational Doctorate from Bethel University.
What did you find appealing about MPA during the interview process?
The very first interview question Bill Hudson asked me was "How are you?" From that moment, I knew MPA was a deeply caring community as evidenced by its motto, "Dream Big. Do Right." Throughout the process, MPA's mission and values were at the heart of our conversation. I am thrilled to be joining such a transformative school and look forward to learning much from the families, children, and staff.
What's your big dream?
To complete a set of art works and hold an exhibition where I invite all my friends.
What are you passionate about?
I am passionate about global mindedness, travel, culture, and long conversations with great people over great meals (without cell phones!). I love nature and am an avid scuba diver. I hope to never stop loving, learning, and laughing with others.
What's a fun fact about you that our community would love to know?
I took a year off to travel around the world with my sister and we got to see my favorite animal—a giraffe!