June 22, 2022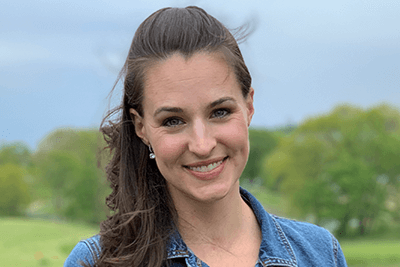 What position will you be holding at MPA?
Assistant Director of Admission, Lower School
From what school/organization are you coming?
I worked at Como Friends prior to being a full-time stay at home parent.
Tell us a little bit about your education and past experience.
I have a bachelor's degree in Political Science from the University of Minnesota, Twin Cities. After graduating I worked in various fields from management to patient care at children's hospitals. I was able to find my true passion for non-profit work while working at Como Friends, the fundraising arm for Como Park Zoo and Conservatory in St. Paul. It was at Como Friends that I realized my desire to work with the good intentions of the human spirit while developing meaningful relationships.
What did you find appealing about MPA during the interview process?
MPA emits a sense of hope for the future of our world while expecting respect and true communication in ways that are difficult to come upon, let alone practice in our current world. These feelings and expectations were present during every aspect of the interview experience, with every panel member, and each thought-out question and conversation. The entire process was thoughtful which is a genuine reflection of MPA and their approach to learning.
What's your big dream?
To open a fusion coffee shop, wine bar, and book shop where aspiring artists can serenade patrons, take musical risks, and be supported.
What are you and your family passionate about?
My family has a deep love for enjoying and preserving the outdoors. We are avid hikers, kayakers, bikers, and fishers. While we are originally from Minnesota, we just returned from living on the East Coast, where we would frequent sections of the Appalachian Trail. Some of our favorite memories were made while exploring the White Mountains of New Hampshire.
What's a fun fact about you that our community would love to know?
The Minnesota State Fair may be my favorite place on earth and I love a good debate on what's better—corn dogs or pronto pups!