August 22, 2022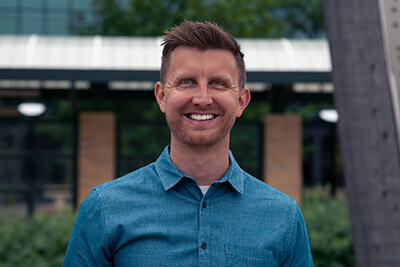 What position will you be holding at MPA?
Middle School Band Director
From what school/organization are you coming?
Robbinsdale Area Schools
Tell us about your education and past experience.
I earned my Bachelor's Degree in Music and Secondary Education Certification at the University of Minnesota Morris. After graduating in 2014 I acquired a multi-building teaching position in the Robbinsdale Area Schools District and the Mount Olivet School of Music. Over the last eight years I have worked both as a music educator and freelance musician in the greater Minneapolis/St.Paul area. Teaching and performing music has been a dream of mine since I was in Middle School. It brings me great joy to share my experiences and stories with students.
What did you find appealing about MPA? 
MPA shines so bright in our ever-changing world. It offers an opportunity in education that is very difficult to come by. It is so crystal clear that MPA makes individual growth one of its core values. In addition MPA's strong efforts in developing real honest connections with its stakeholders, families, and students is a beautiful thing.
What are you passionate about? 
I am very passionate about nature and being active outside. During the warmer months you can expect to see me running, biking, hiking, rock climbing, or swimming most days out of the week. I'm also passionate about traveling to new places. I love to try new restaurants, coffee shops, bakeries and experience locations to the fullest. I also greatly enjoy live music and attending community festivals.
What's your big dream?
To one day, after many years of teaching and performing, own a lake shore property near the North Shore. With this dream property I would kayak, swim, listen to loon calls, have bonfires, and enjoy nature year round.
What's a fun fact about you that our community would love to know?
In 2016 I was in a band that was invited by Prince to perform at Paisley Park and open for Larry Graham and Graham Central Station.