November 10, 2022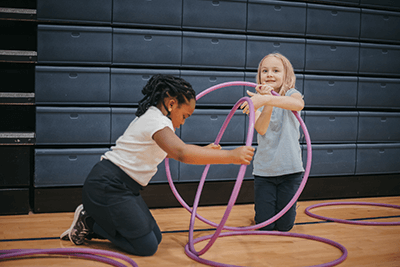 from Ann Jurewicz, Lower School director
Student Performance and Report Cards
As we come to the end of our first trimester, teachers are preparing report cards with scores in various subjects and thoughtful individual comments on student performance. Earlier this week, we sent home our early assessments on your child. These assessments help teachers with understanding each student's readiness level for learning at grade level this school year. The assessments show both areas of strength in reading and math, as well as areas for growth. In combination with other performance indicators of student performance, if there are areas of concern, we are addressing these early to support students in their best success at MPA this school year. If you have further questions on the early assessments or the report cards when they arrive home on November 21, please reach out to your child's homeroom teacher.
The Importance of Sleep for Children
Did you know that children spend as much as half of their early years asleep? Sleep promotes healthy brain and cognitive development according to a study from researchers at the University of Massachusetts Amherst. Additionally, children undergo significant changes in how they sleep over time, from sleeping up to 20 hours a day as infants to taking periodic naps throughout the day as toddlers. Children phase out of naps at different ages, from as young as 2 to as old as 8 years old. The age a child transitions out of naps is related to brain and memory development rather than age. This means that about 30 percent of children ages 6 to 11 do not get enough sleep. While MPA does not have a routine of napping beyond PreK, perhaps parents might consider an early bedtime as an option. This will support your child with the rich learning experience we have each day at MPA. A well-rested child is a happy and engaged child.
Fall Campaign: Forward Together
This year's "Forward Together" campaign kicked-off on Monday, November 7, and lasts through November 18. During this time, we ask our community to help us meet the gap between tuition and the cost of an MPA education to help ensure students, families, faculty, and staff have the resources they need.
Here are ways you can help:
Spread the word! Help us to ensure other parents and community members know about this important time, where we step up and give back to support our entire community.
Mark your calendars! Give to the Max Day is on November 17! This fun day is when Panthers everywhere join together to help us reach a big goal and enjoy a fun lip sync battle with teachers, staff, and students. You are invited to join us for a return to our in-person Lip Sync Battle! Join us in the Lansing Sports Center on the 17, at 2:20 PM to cheer on faculty and staff as they battle it out.
Give! You can contact Jennifer Rogers, director of development and community engagement at jrogers@moundsparkacademy.org to learn more about how to make a pledge or a gift. You can also visit moundsparkacademy.org/donate to make your gift today. For each grade that reaches 70% participation in making a gift, students will receive a fun party!
On a Personal Note
I was very overwhelmed and touched by the personal outreach from the community in the past week for me. MPA is a very special place and I felt loved and supported by the children and the families. It is hard to put into words my appreciation and I humbly thank you all.
Important Dates Ahead
Thursday, November 17: 2:20-3 PM: Give to the Max Assembly
Friday, November 18: Bring a Friend to MPA Day
Monday, November 21, 8:15-8:50 AM: Monday Morning Meeting
Wednesday-Friday, November 23-25: Thanksgiving Holiday—No School
Monday, November 28: MPA Return to Classes
Tuesday, December 2: Grade 2 Anansi performance
Week of December 5: Book Festival
Wednesday, December 7: Founders' Day Pancake Breakfast
December 19-January 2: Winter Break! No Classes
Tuesday, January 3: MPA Classes Resume