November 28, 2022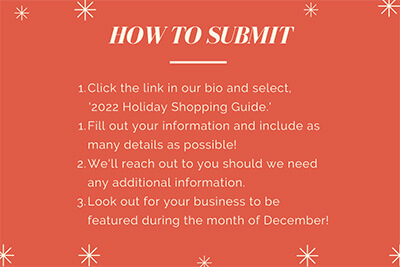 Tis the season for holiday shopping. Submit your business to be featured in the 2022 Alumni Holiday Shopping Guide! We'll be featuring submissions all season long. Take advantage of this free promotional opportunity! Do you have videos or photos to include in your feature? Please email them to agoetzke@moundsparkacademy.org.
Steps for Submission:
1. Visit the @alumnimpa page on Instagram, click the link in the bio and select 2022 Holiday Shopping Guide.
2. Fill out your detailed information.
3. Stay tuned for updates on your submission!