November 28, 2022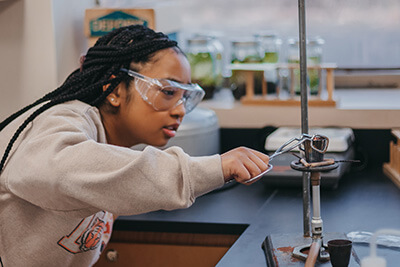 The PreK-12 Preview is the perfect opportunity to discover why you belong at MPA! You and your entire family are warmly invited to attend the PreK-12 MPA Preview on Sunday, January 22, 2023 at 2 PM. RSVP here!
The PreK-12 MPA Preview is designed to introduce you to the faculty, students, and families who make MPA the exceptional learning community it is. You'll hear from various perspectives, be engaged in conversation with academic leaders, and leave with a much better understanding of the MPA way. These events are designed for family members of all ages to attend together and will include division-specific time.
This event will also provide your family with an opportunity to truly discover the type of remarkable hands-on learning that MPA students do each day. You will rotate among several interactive, experiential sessions that are real abbreviated versions of real MPA lessons taught by our expert faculty.
Immediately preceding each Preview, the Taste of Ninth Grade will invite prospective ninth graders and their families to campus early for lunch and the opportunity to learn more about MPA's ninth grade program specifically. You'll meet current students, faculty members, and administrators who will share details about this important transition year including orientation, course offerings, social opportunities, athletics programs, and more!