November 29, 2022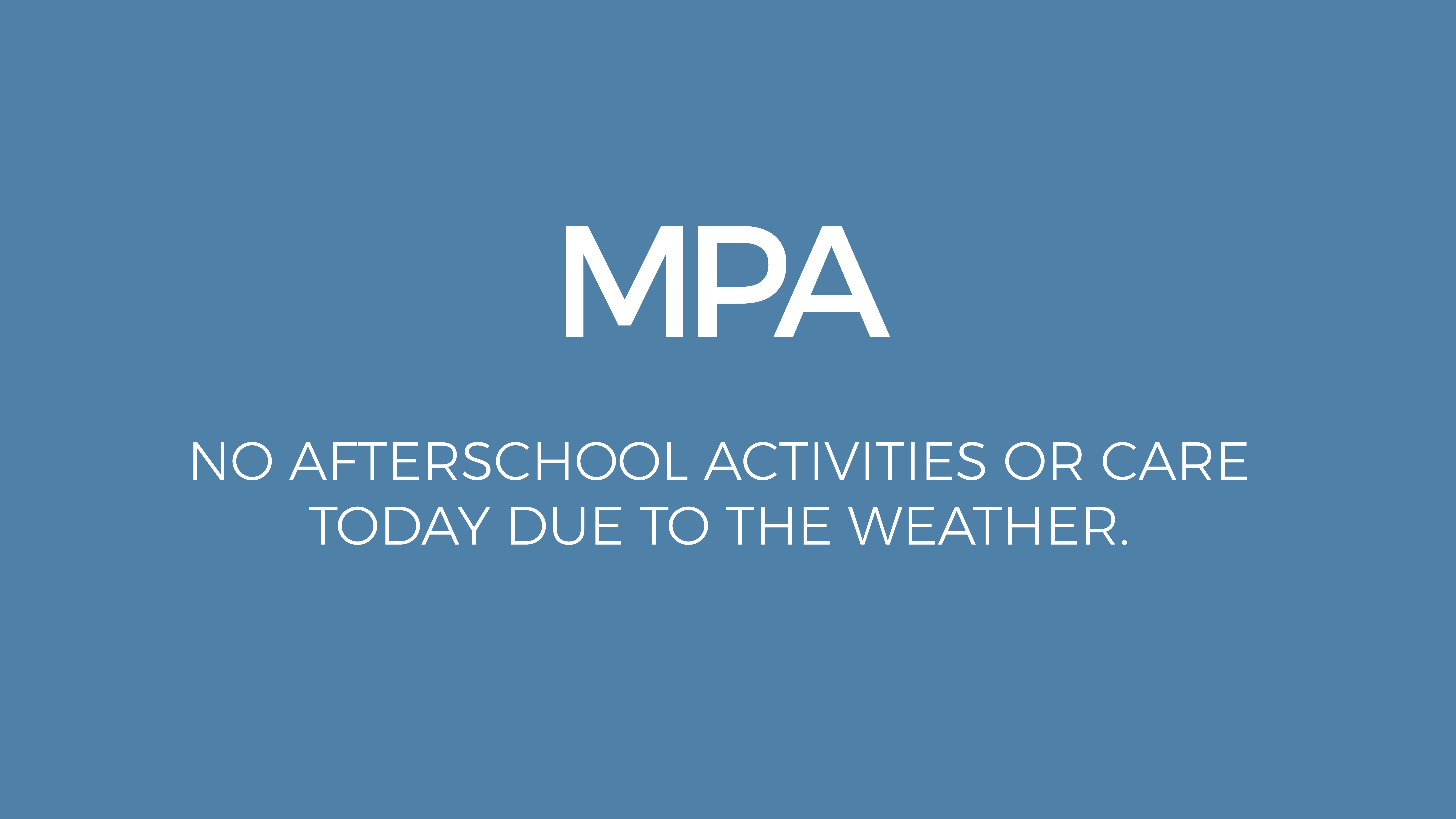 Due to the weather, all afterschool activities, including games, practices, Panther Club/Den, Middle School study hall, and meetings are canceled this afternoon, Tuesday, November 29. MPA will remain in session until our regular dismissal time of 3 PM.
The families of District 622 and Minneapolis bus riders will be communicated with directly as soon as possible regarding modified bus schedules. All other buses will run as usual, although they may be running late.
PreK Panther, Panther Club, and Panther Den will remain open until all children are picked up; however, families are asked to arrive as quickly as possible after 3 PM so our faculty and staff can travel home as well.
Email communications@moundsparkacademy.org if you have any questions. Please drive safely!