February 23, 2023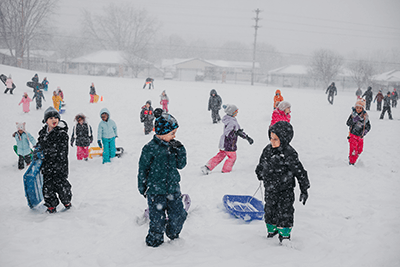 Thank You!
A big thank you to everyone who brought in snacks and drinks for this week's Faculty and Staff Appreciation.
MS Snow Tubing Food Drive
Extended through Friday, February 24
It's your last chance to participate! Bring non-perishable food items to your advisory. The items will be donated to the North St. Paul Food Shelf. Since 1979, the food shelf has been dedicated to helping families in need of food. Food shelves have been especially strained with rising food prices. Let's put our MPA values into action and support our local food shelf!
Dessert and Dialogue with Mr. Segal
Tuesday, February 28, 6:30-8 PM
Upper School parents, please join us in the Porter Conference Room for Dessert and Dialogue with Mr. Segal. In lieu of a quarterly parent coffee for US parents, Mr. Segal will be hosting an evening where he'll update families on the latest happenings in US, and will open it up for questions and dialogue. Meet other parents, hear school updates and engage in great discussions. RSVP required. Please RSVP to: jbixby@me.com.
MPA All-School Gluten-Free Cooking Class with Kate Thrane Has Been Rescheduled
New Date: April 13, 5:30-7 PM
MPA alum Kate travels here from Boston, and we do not want her to be caught in the storm. Please join us on the new date to learn all about the joy of cooking gluten-free. In the meantime, you can catch her recipes on Instagram at @theglutenlessmaximus.
2023-24 MPAPA Strategic Planning Meeting
March 1, 2-3 PM, in the Porter Conference Room
Are you a parent who would like to be more involved in volunteering at MPA? The MPAPA will be meeting to discuss planning for the 2023-24 School Year. Please join Dr. Bill Hudson, Jennifer Rogers, and the PA Board to share your feedback about events and be part of the planning process for the upcoming school year. We hope to see you there!
The MPAPA Spring Break Reading Book Club with Dr Hudson
April 6, 6:30-8 PM
Looking for something great to read over Spring Break? Try The Other Einstein by Marie Benedict! This historical fiction novel tells the story of a not-so-famous scientist who not only loved Albert Einstein, but also shaped the theories that brought him lasting renown. Dr. Hudson will host a discussion of the book. The MPAPA will be providing copies of the book to those who would like to participate. Child care will be provided. Please fill out the this form to sign up for the book club and request a book.
We're Looking for a Middle School Division Lead
The MPAPA is actively seeking a Middle School Division Lead/Co-Leads to join the it's Board of Directors through June 1, 2023. The MS Division Lead partners with the Board and Dr. Jenn Milam to support the PA's mission as well as carrying out MS traditions through the end of this school year. This parent/guardian will be asked to contribute in the following ways:
Support MS Grade Reps in hosting grade level socials and End-Of-Year Parties (share ideas and coordinate efforts to maximize community building)
Meet quarterly with the MS Division Director
Be an inclusive resource for MPA families seeking information about PA events and initiatives
Support faculty and staff during Conference Weeks and other special events as requested by the MS Division Director
Meet monthly for a PA Board of Directors meeting
Host monthly summer community gatherings of your choice
Interested in learning more? Please contact Staci Banks or Christine Larson, MPAPA Co-Presidents at sbankspa@moundsparkacademy.org or clarsonpa@moundsparkacademy.org.