March 7, 2023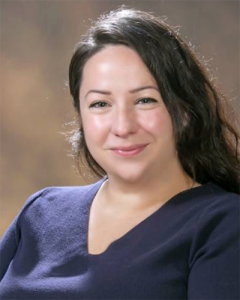 What position will you be holding at MPA?
Lower School Director
From what school/organization are you coming?
Luanda International School
Tell us about your education and experience.
I have taught in six countries over my career so far. I grew up in a multicultural home, where my parents spoke different mother tongues, and I navigated other cultural worlds. The same can be said for my children who are "third culture kids." I have a Bachelor of Science in elementary education and a Master of Arts in anthropology (focus on the anthropology of childhood). I am passionate about constructivism, inquiry, multilingual education, and the Reggio Emilia approach. Starting my career as an early years and lower primary teacher, I have also enjoyed being a department leader, curriculum coordinator, Assistant Principal, and Principal. I continue to work with WASC as a school visitor; and the International Baccalaureate as a workshop leader, school visitor, and consultant. I have also had the opportunity to present at several international education conferences in the areas of early childhood education, the Reggio Emilia Approach, and culturally responsive leadership.
What did you find appealing about MPA?
During my finalist visit, the positive community of MPA stood out to me. Everyone I met was kind, enthusiastic, and focused on student learning. I was also impressed by the focus on creativity and well-being in the MPA approach. I am really excited to join the community as both an educator and a parent!
What lasting impact do you plan to have on MPA?
I hope to get to know the MPA context over the upcoming years, with the lasting impact of helping MPA go from strength to strength as we further realize our vision and mission.
What's your big dream?
My big dream is to positively impact the quality of education for all learners, not only those whose families can afford an independent school education. That would include working with policymakers to provide universal early childhood education, public education, and pre-service education for teachers.
What are you and your family passionate about?
My family and I love having "popcorn and movie night," exploring new pizza places, trying new recipes at home, and being active at adventure playgrounds. When we get the chance, we love to travel to new places and meet new people.
What's a fun fact our community would love to know about you?
Despite being born and raised in Connecticut and having a career that has spanned decades, this will be my first time working in a school in the United States!