March 9, 2023
Dear MPA Community,
I am overjoyed to be writing to formally introduce you to Ms. Jennifer Le Varge, MPA's permanent Lower School director. The search for Ms. Le Varge began last September and engaged many members of the MPA community, extending from students to teachers to families and beyond. The search was wide and thoughtful in partnership with Carney Sandoe, resulting in many highly qualified candidates. We were fortunate that Jennifer was among the finalists. She rose to the top through the process based on her deep experience, varied skills, and beautiful alignment with MPA's mission.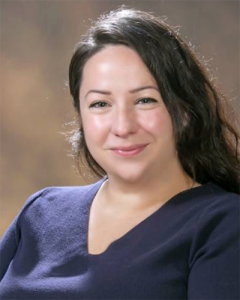 Ms. Le Varge comes to MPA from the Luanda International School in Angola, where she is the Primary School principal. Before that, she was the Seoul Campus principal at the Korea International School. For 12 years, she has served as principal at schools in Asia and the Middle East. Before that, she spent valuable time in the classroom teaching PreK and early elementary. She holds a Bachelor of Science in elementary education from Boston University and a Master of Arts in anthropology (ethnography of education) from the American University of Beirut.
One of the things that stood out most to me in getting to know Ms. Le Varge is her alignment with the MPA way. She believes in the power of experiential learning, the importance of collaboration over competition, and the significance of strong school-home relationships. She makes sure that student learning is at the center of all decision-making.
"During my finalist visit, the positive community of MPA stood out to me. Everyone I met was kind, enthusiastic, and focused on student learning. I was also impressed by the focus on creativity and well-being in the MPA approach. I am really excited to join the community as both an educator and a parent," she shared. You can learn more about her professional philosophy here and more about her personally here.
I am so excited to introduce Ms. Le Varge to more community members! As her relocation plans fall into place, I will invite you to a series of gatherings on campus. Please be sure to look for those to be scheduled and shared soon.
I also intend to provide time and space to show our immense appreciation for Dr. Ann Jurewicz, interim Lower School director. We are all indebted to her for sharing her expertise, wisdom, and energy with us this year. Watch for opportunities to thank her for her service to MPA at the end of the school year.
Thank you in advance for giving Ms. Le Varge a warm MPA welcome. Please let me know if you have any questions. I wish you and your family a joyful spring break and look forward to seeing you on campus soon.
Warmly,
Dr. Bill Hudson
Head of School