October 23, 2023
We are looking for more Alumni Stories to feature. We would love to hear what you have been up to since graduating from MPA. Please email us to provide updates to alumni@moundsparkacademy.org.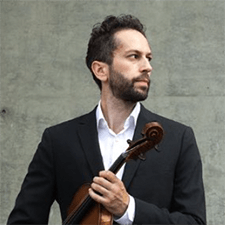 Ben Ullery '00: "I've played viola in the LA Philharmonic since 2011, and I recently was named Associate Principal Viola by Music Director Gustavo Dudamel after a national audition for the spot. In the past few years, I've also appeared as Guest Principal Viola with the Chicago Symphony, Pittsburgh Symphony, Detroit Symphony, Minnesota Orchestra, and Australian Chamber Orchestra. I also enjoy teaching talented viola students at the Colburn School in downtown LA, and at the Aspen Music Festival in the summer. In addition, I play a lot of solo and chamber music around LA and at various festivals across the US and abroad. In my personal life, I live with my girlfriend (a cellist also in the LA Phil) in the Fairfax District of LA, and in my free time I enjoy studying and playing chess, hiking, cooking vegan and vegetarian food, and snowboarding (which I learned during my MPA years in Mr. Edmundson's snowboard club). As for my thoughts about MPA…my classes there inspired a lifelong interest and curiosity about literature, science, and language (I still try to study and speak Spanish when I get the opportunity), and I have many lasting friendships from my time there."
For more on Ben, check out his website at benullery.com and follow him at @bullerbot!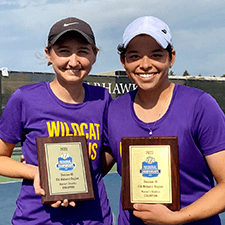 Sofia Walker '19
wins first ITA Midwest Regional Doubles title for St. Catherine University Tennis.
We would love to hear what you have been up to since graduating MPA. Please reach out to alumni@moundsparkacademy.org to provide your update.