November 16, 2023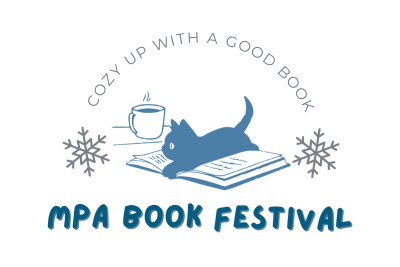 December 4-8
The Book Festival is coming up just in time for Winter Break reading or holiday gifts. Each year at MPA, our community supports the Martin Lenz Harrison Library and the joy of reading through the Book Festival. The Parents Association, in partnership with the Library, organizes the sale of new and used books. Book Festival goals include getting books into the hands of our students while supporting Library initiatives. Whether that is the prompt purchase of the next book in a popular new series, school subscriptions to the New York Times, or helping to fund events, the Book Festival exists to enrich and celebrate the Library experience for all MPA students. This is a time-honored MPA tradition that every family is encouraged to participate in! 
We welcome you to support the joy of reading and the Martin Lenz Harrison Library at MPA in the following ways:
Come Shop
Red Balloon Bookstore and Usborne Books will be in the MPA Gallery, December 4-7, 7:45 AM-4 PM, and on December 8, 7:45 AM-12 PM. Credit cards or checks only, please. A portion of all sales benefit the Library. In addition, join us the evening of December 4 until 7 PM for an MPA Shopping Night at Red Balloon in St. Paul.
If you prefer to shop online, you can order from Red Balloon here. Online merchandise from Usborne Books, Kane Miller Books, and SmartLab STEM kits available through PaperPie Learning (formerly Usborne Books & More) can be found here.
You can also shop at Red Balloon Bookstore on Grand Avenue in St. Paul all week. Please mention at check-out or in the comments that you would like your purchase to benefit MPA.
Used Book Sale
Donate your gently loved books for all ages to our Used Book Sale. Carts are at the North and South entrances through December 1 for convenient donation drop-offs. Please, no textbooks, encyclopedias, or travel guides. All proceeds benefit the MPA library.
Used book sales will be going on all week. Browse our selection of used books for Lower School in the Atrium and for Middle and Upper School in front of the Family Commons.
The Book Festival is for Everyone
Students of all ages can find a book at the Book Festival. We will have plenty of exciting titles available for Lower, Middle, and Upper Schoolers. Please stop by and check out the wonderful selection!
Volunteers Needed
To volunteer for the Book Festival, please sign up here. Many hands are needed to make this week-long event possible!
Cocoa and Books
Who doesn't love to cozy up with a good book? On Wednesday, December 6, wear your PJs to school and stop by the Family Commons after school for hot cocoa, fancy coffees, and popcorn from 3-4 PM. All ages are welcome to enjoy the crafts, cocoa, and community. There will be a storytelling time, too! RSVP to sbanksPA@moundsparkacademy.org.
Book Festival Book Club with Dr. Hudson
December 7, 6-7:30 PM, MPA Library
"Mad Honey" by Jodi Picoult
Please join Dr. Hudson and fellow book-loving parents for a discussion of Mad Honey. Author Jodi Picoult describes her novel as having "all of the things: alternating narratives, suspense, courtroom drama, and a love story at its core. It's about authenticity, identity, and it explores the secrets we keep and the risks we take in order to become our true selves." Please sign up here to let us know you will be coming and to get your copy of the book here.
Make plans to attend our Book Festival events, including:
December 4: MPA Shopping Night at Red Balloon, Red Balloon will be open late this evening until 7 PM, especially for MPA shoppers.
December 5, 6-7:30 PM: MS Coffee Talk, book sales will be available before and after!
December 6: Cozy reading day, all-school PJ day, Founders' Day Breakfast, and after-school cocoa, coffee, and popcorn for all families from 3-4 PM. RSVP to sbanksPA@moundsparkacademy.org.
December 7, 8-9:30 AM: US Parent Quarterly Coffee, book sales before and after the event.
December 7, 6-7:30 PM: Dr. Hudson's Book Club in the library.
December 8: Book sale concludes at noon.
Contact Staci Banks at sbanksPA@moundsparkacademy.org with questions or to learn more.