November 16, 2023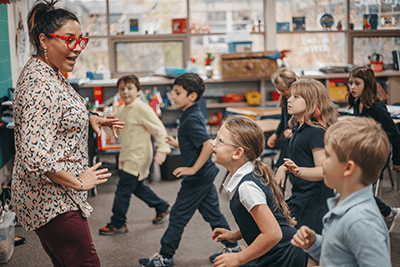 Two New Volunteer Opportunities for MPA Parents/Guardians
The Panther Committee is hoping for your input if you are passionate about Athletics at MPA. If you have a sporty LS student and see MPA athletics in your future, this is a great place to join the team! If you have a MS student who plays club sports and you're not sure how that translates to MPA sports, this is the spot for you. If you have a US athlete who is hoping to play their sport in college, we may be able to connect you with like-minded families. The Panther Committee will determine topics of interest and work closely with Dan Haase, athletic director, to support MPA athletics. The first meeting will be Friday, November 17 from 1-3 PM in the Porter Conference Room.
If you are interested in topics of Diversity, Equity, Inclusion and Belonging at MPA this is a perfect opportunity to share your passion. The DEIB Committee will determine topics of interest and work closely with Lamar Shingles, Director of Equity and Belonging, to make an impact at MPA. The first meeting will be Tuesday, November 28, from 4-6 PM in the Porter Conference Room.
Thanksgiving Pie Distribution
Tuesday, November 21, 1:30-3 PM
Before Thanksgiving, the Parents Association will be handing out Pies to our MPA staff in the Family Commons. Stop by to help out. There is no sign up necessary!
LS Parent Quarterly Coffee
Tuesday, November 28, 6-7 PM in the Gallery
Join us for the LS Parent Quarterly Coffee. The topic will be "Responsive Parenting: Understanding Developmental Stages." We will discuss the common stages of development in the Lower School, to help us understand our children better.
Upcoming US Conferences Staff Appreciation Volunteers Needed
Thursday, November 30 and Friday, December 1
We're looking for a few hands to help with US Staff Appreciation dinner and snacks. Please check the sign up here below for more details. Short shifts are available!
US Parent Quarterly Coffee
Thursday, December 7, 8-9:30 AM in the PCR
College Planning
Lisa Pederson and Dr. Quam will be presenting information relevant to all 9-12 US families regarding testing, colleges and the college planning process. They will be hosting a Q&A session as well during this time. This is a popular session that you won't want to miss! Coffee and breakfast pastries will be served.
MPA Book Festival
Cozy up with a Good Book December 4-8
Book Festival is coming up! Just in time for Winter Break reading or holiday gifts. We welcome you to support the joy of reading at MPA in the following ways:
Book Festival Book Club with Dr. Hudson
December 7, 6-7:30 PM, MPA Library
"Mad Honey" by Jodi Picoult
Please join Dr. Hudson and fellow book-loving parents for a discussion of Mad Honey. Author Jodi Picoult describes her novel as having "all of the things: alternating narratives, suspense, courtroom drama, and a love story at its core. It's about authenticity, identity, and it explores the secrets we keep and the risks we take in order to become our true selves." Please sign up here to let us know you will be coming and to get your copy of the book here.
Used Book Sale
Donate your gently loved books for all ages to our Used Book Sale. Carts are at the North and South entrances through December 1 for convenient donation drop-offs. Please no textbooks, encyclopedias, or travel guides. All proceeds benefit the MPA library.
Make your Wish Lists!
MPA will partner with Red Balloon and Usborne to sell new books in the MPA Gallery from 7:45 AM-4 PM daily during the week of the Book Festival.
Plan to attend one of our other Book Festival events, including:
December 4: MPA Shopping Night at Red Balloon, Red Balloon will be open late this evening, especially for MPA Shoppers.
December 5, 6-7:30 PM: MS Coffee Talk, book sales will be available before and after!
December 6: cozy reading day, all school PJ day, Founder's Day Breakfast, and after-school cocoa, coffee, and popcorn for all families.
December 7, 8-9:30 AM: US Parent Quarterly Coffee, book sales before and after event.
December 7, 6 PM: Dr. Hudson's Book Club, 6 PM, in the library.
December 8: Book sale concludes at noon.
Holiday Gift Wrapping
Monday, December 11
Get into the holiday spirit. Join us for our annual Holiday Gift Wrapping event. Look for a signup link on November 30.
Save the Date! MS All Family Pre-Concert Dinner
Thursday, December 14
Dinner will be provided by Sage. Details coming soon